'Jury still out'
Mayor Levar M.Stoney finishes first year amid ambivalence despite human touch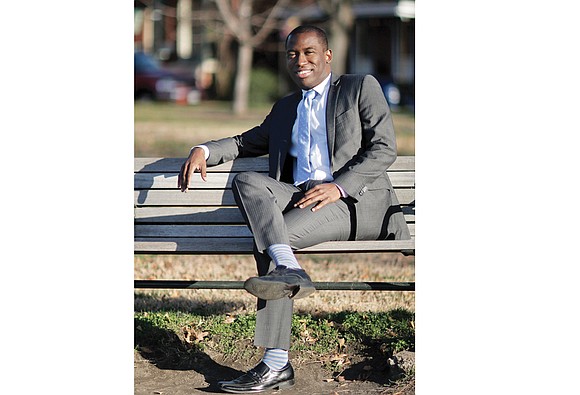 Even now there is little evidence that the mayor has made a priority of ensuring the city's own spending on goods and services is translating into job growth for city residents or into more business for African-American and minority companies.
Asked about his three top accomplishments during his first year, Mayor Stoney said they include "restoring competence and confidence in the functioning of city government and the delivery of core services."
As evidence, he points to "progress in such areas as the Department of Public Works, whose employees filled nearly 25,000 potholes and repaired 1,600 alleys" in the past 12 months.
Despite his claim, many rate City Hall as worse, particularly people involved with development, who have reported backlogs in trying to get permits to get construction underway.
Still, Mayor Stoney is proud of keeping his promise to undertake a performance review of City Hall departments and operations, but any changes remain a work in progress. At the end of November, the mayor released a 25-page document outlining improvements that are to be implemented.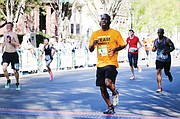 He also touted "putting our financial house in order by completing the CAFR (Comprehensive Annual Financial Report) weeks early, raising $2.4 million through a tax amnesty and saving the city $13.2 million over the next 15 years through bond refinancing."
He also is proud of the work on the education front by "establishing a framework for cooperation and collaboration with our School Board and council through the RVA Educational Compact to advance the educational needs of our children."
It also includes "addressing more immediate needs through public, private and nonprofit partnerships that are now providing all (Richmond Public Schools) students with eye screenings and glasses for those who need them and our partnership with Sprint to provide free tablets and internet access to incoming RPS freshmen for the next five years."
Not mentioned was his dusting off of former Mayor Jones' shelved proposal for replacing the aging Richmond Coliseum and putting the project out to bid. Proposals are due in February, but it could be months before anything is made public.
For Mayor Stoney, the Coliseum project may be important, but it ranks below "education, which is and will remain our first priority," he said.
He has yet to say how he would find the money to build new schools, despite his commitment to do so.
He has promised to share his ideas when he presents the next budget in March.