Bond fund to help people stay out of jail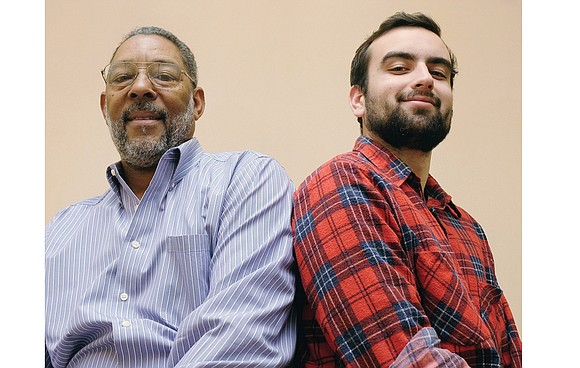 By Jeremy M. Lazarus
Get arrested and you could lose your job, your home, custody of your children and anything you own if you can't raise bail money.
That's because you'll stay in jail awaiting trial — a reality that daily involves untold numbers of people in Richmond and across the state whose pre-trial detention disrupts their lives, crowds jails and costs taxpayers who pay for their care.
That's intolerable to Richmond native Matthew F. Perry Jr., who has come up with a solution to help people who are presumed innocent get out of jail before trial.
His solution: Create a fund that would provide money to cover bond without any cost to the arrested person. That would help people without money stay out jail as they go through the court process.
And that solution is now in operation in Richmond.

The 20-year-old junior at New York University has teamed with the fledgling Business Coalition for Justice, or BCJ, to start the Richmond Community Bail Fund.

The fund, patterned after the original Freedom Fund in Bronx, N.Y., and similar funds in 30 other cities, already has been used to bail out two people charged with drug offenses and is now seeking to boost the number of people helped.
Mr. Perry said he learned about the Bronx fund as a freshman at NYU and spent the summer of 2016 as an intern with the fund. He wanted his hometown to have something similar.
At this point, the Richmond Community Bail Fund is all volunteer, operating via cell phone and email. Among those involved are Alex Mejias, a business strategist and founder of BCJ; his wife, Ashley Mejias; Nathan Beyah, a contractor; and Matthew F. Perry Sr., Mr. Perry's father and president of Riverside Outfitters.

"We are working with the Public Defender's Office and reaching out to community organizations to let them know about us," said Mr. Perry.
The fund, with $11,000 raised to date to support the work, is focused on serving people stuck in jail with bonds of $1,000 or less.

The goal is to raise more money so that the number of people helped and the size of the bonds that are handled can grow, Mr. Perry said.
The fund also plans to advocate for an end to cash bail that traps a higher percentage of African-Americans, he said.
The fund, itself, does not bond people, Mr. Perry explained. Instead, a fund volunteer is provided money to post the bond as an individual, reducing some of the complexity.
If the arrested person fails to show up for court, the fund either has to find that person and return them to jail or forfeit the money.
"We're hoping that doesn't happen to often," Mr. Perry said.

He said that a study of the existing funds shows that 95 percent of those who are bailed out come to court when required.
That statistic is a major reason that Richmond Commonwealth's Attorney Michael N. Herring and his staff have encouraged city courts to release more people on a promise to return to court instead of requiring them to post bail.