Personality: Alex Mejias
Spotlight on president of nonprofit Business Coalition for Justice
3/23/2018, 8:23 a.m.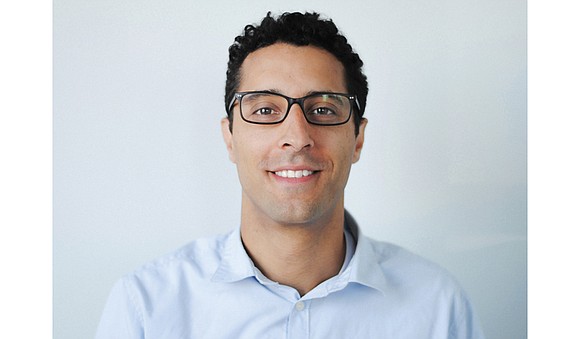 Alex Mejias, president of the Business Coalition for Justice, believes Richmond and the nation face new challenges requiring new ideas, new coalitions and new leadership.
That is the foundation for establishing BCJ, a Richmond-based nonprofit dedicated to raising awareness within the business community of the root causes of racial disparities in the United States and to mobilize the business community to take social and political action.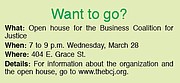 "In America, businesses have a voice in the political arena and they have influence whether they deserve or desire it or not," Mr. Mejias says. "Recently, we have seen businesses challenge North Carolina's bathroom law and some companies have stopped doing business with the National Rifle Association.
"This is businesses using their influence and their reputations to step in and get involved. And when that happens, things can change a lot quicker."
Mr. Mejias is hoping the BCJ will effect change of its own in Richmond. Already, the organization that was founded in 2017 has launched the Richmond Community Bail Fund to help qualified, low-income individuals charged with nonviolent offenses get out of jail while awaiting trial.
Establishing the bail fund is part of BCJ's mission to combat racial inequity with an initial focus on the criminal justice system.
"Our No. 1 objective is reducing mass incarceration and its negative effects in Virginia," he says. "Structurally, you can see a clear disparity between minorities and whites where there are more minorities in jail and in prison," says Mr. Mejias, a University of Virginia law school graduate.
Another component of BCJ's effort is "Responsible Policing Conversations," what Mr. Mejias terms "proactive dialogues" that bring together local police departments and local businesses to discuss issues of race in policing. The dialogues are based on a mutual desire for safe communities and eliminating racial disparities in arrests and the use of excessive force, Mr. Mejias says.
"Chief (Alfred) Durham heard about what was going on and was very positive about what we were doing. He reached out to us," he says. "We made it clear that BCJ was not adversarial. We wanted to know how the business community could support the Richmond Police Department's work.
"We discovered the department was on top of keeping the force accountable," Mr. Mejias continues. "They have training, implemented (the use of ) body cameras and have a fairly robust accountability. Those were things that we wanted to make sure were in place."
BCJ also plans to get involved with grassroots efforts and lobbying to influence lawmakers to reform the laws and policies that have historically led to unjust mass incarceration of African-Americans and other minorities. A native of New York, Mr. Mejias is of Puerto Rican and the Haitian descent. Professionally, he is director of strategy and business development for the web development firm Foster Made.
He says he wants to unite diverse communities and build new and unexpected coalitions that will strengthen the lives and economy of the River City.
"Right now we have eight to10 businesses, consisting of restaurants, retail and other entrepreneurships, involved in the nonprofit," Mr. Mejias says.