A new lease
T.K. Somanath resigns from the Richmond Redevelopment and Housing Authority amid criticism regarding heating crisis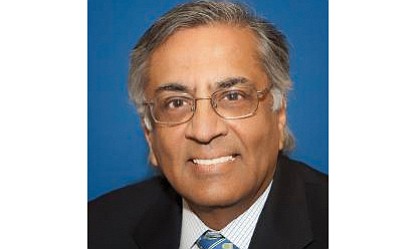 On Monday, the day after Mr. Somanath left, the RRHA started installing electric baseboard heat in the affected Creighton Court apartments, although the authority has yet to take similar action for units in Hillside Court and other communities where residents also have reported heating failures.
The heating issue has overshadowed concerns about other RRHA projects. For example, RRHA and its development partner are still struggling to replace Fay Towers in Gilpin Court, a project that was in the works when Mr. Somanath took over in 2015.
A city-backed effort to replace Creighton Court is just getting started, but funding is still a question mark for much of the promised East End development.
And despite his vow to be a "servant leader," Mr. Somanath does not appear to have changed the "us versus them" mentality that often characterizes relationships between staff and the tenants of public housing.
Nor have promised cameras and other equipment been installed to assist police in dealing with the high level of crime that continues to plague RRHA's public housing communities.

Mr. Somanath's departure drew mixed reviews.
Mayor Levar M. Stoney issued a statement of appreciation for his service, but went on to state: "We look forward to working with the RRHA board and new leadership of the housing authority to address its ongoing issues and work toward better long-term outcomes for the residents."
City Councilwoman Reva M. Trammell, 8th District, said Mr. Somanath had been accessible, but she expressed disappointment that on his watch, there were "issues that were not addressed. I don't think everyone was on the same page or even at the table" during his tenure, she said.
Art Burton, who has sought to uplift public housing residents through the Kinfolk Community Empowerment Center and who has campaigned for the ouster of Mr. Somanath since September, told City Council on Monday night that Mr. Somanath's departure "does not end the problems with RRHA."
He said new leadership is needed that "will not turn its back" on residents and, instead, will focus on working with residents to build up their neighborhoods as required by federal regulations.
Omari Al-Qadaffi of Leaders of the New South also expressed relief that Mr. Somanath is gone, but told City Council that RRHA needs to be pushed into doing its job to make public housing communities quality places to live.