Duncan resigns as head of RRHA
George Copeland Jr. | 3/26/2020, 6 p.m.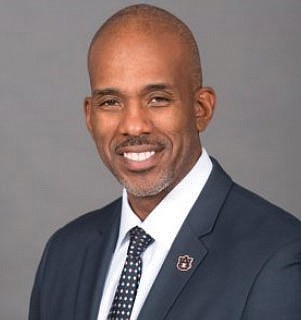 He came from Illinois brimming with optimism about leading the Richmond Redevelopment and Housing Authority.
But less than a year later, Damon E. Duncan is stepping down as chief executive officer of the public housing agency for more than 10,000 low- and moderate- income city residents.
Mr. Duncan announced his resignation last Friday, but RRHA stated in a news release that he would stay on for 60 to 90 days to help the agency transition to new leadership before departing.
He stated in the news release that his decision, while "not made lightly," would allow him to spend more time in Georgia with his family.
"I've worked to create a culture at RRHA where 'family comes first,' " Mr. Duncan said, "and in this instance I need to be true to my own message–I need to put my own family first."
Mr. Duncan led the housing authority in Elgin, Ill., for seven years before taking over in Richmond in April 2019.
His arrival appeared to signal more consistent leadership for the authority that has gone through several directors in the past decade.
Mr. Duncan took the reins from Orlando C. Artze, who served as interim CEO after the resignation of T.K. Somanath in February 2018. Mr. Somanath stepped down in the midst of criticism over RRHA's slow pace of handling boiler breakdowns during the winter that had left hundreds of its apartments in Creighton Court in the East End and the five other large public housing communities without heat.
RRHA's Board of Commissioners, in the midst of a transition itself, expects to begin the search for a new chief executive officer that could last beyond Mr. Duncan's departure date.
Mr. Duncan arrived with the stated goals of leading the transformation of public housing and improving the agency's operational structure. Based on his work in Elgin to change public housing into a voucher-based program of subsidized housing, he was considered the right man to steer RRHA's continuing effort to redevelop its public housing communities into mixed-income neighborhoods.
Despite Mr. Duncan's promises to move more quickly to get developments underway, projects for new home development continue to be stalled.
Meanwhile, Mr. Duncan and the agency have faced fire in recent months over the redevelopment of Creighton Court in the East End and the start of replacing of some of its aging units with new apartments.
Without any public announcement, the RRHA stopped leasing vacant units in Creighton Court, while at the same time stepping up evictions of residents who failed to pay rent after finding that RRHA had done a poor job of collecting before he arrived.
Public backlash from residents, housing advocates and public officials led Mr. Duncan to place a freeze on all housing evictions, a moratorium that has been extended twice past its initial Jan. 1 end date and that could continue as long as coronavirus is a threat.
Mr. Duncan also was part of discussions with the Virginia Housing Justice Project, a coalition of housing advocates and lawyers, to develop solutions to help residents with debts to avoid eviction. The first of these solutions, a repayment agreement process for people owing money, began in early February and is scheduled to end May 1.