Duncan and his own advice
4/2/2020, 6 p.m.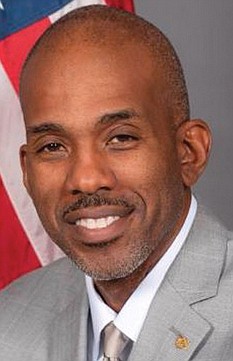 We are not surprised that Damon E. Duncan, chief executive officer of the Richmond Redevelopment and Housing Authority, decided to pack it in and resign after less than a year on the job.
His sudden resignation, announced in a press release issued during the evening of Friday, March 20, gives further weight to the claims of housing advocates who for months have questioned the commitment of Mr. Duncan to RRHA and the more than 10,000 people it serves.
The biggest public outcry was last fall when RRHA started the eviction process against 52 residents of Creighton Court in one day in October. Some of the residents were in arrears in their rent by less than $100.
Advocates claimed the evictions were part of Mr. Duncan's strategy to oust residents to clear the way for a planned multimillion-dollar redevelopment of Creighton Court. They also claimed at the time that he and the agency had left more than 90 apartments vacant in Creighton Court while the waiting list of families seeking housing exceeded 2,000.
The public spotlight and backlash over the harsh treatment resulted in a moratorium on evictions that is to last until May 1, and perhaps longer now that the coronavirus pandemic is threatening the life, health and jobs of people around the globe. RRHA also is offering repayment agreements to tenants who owe money.
Mr. Duncan took the reins nearly a year after former RRHA head T.K. Somanath resigned in January 2018 when dozens of residents in several public housing communities were without heat as temperatures plunged below freezing. Old and decrepit furnaces suffering from a lack of main- tenance were broken down, forcing residents to use their ovens and space heaters to heat their apartments. The shameful heating crisis showed how little RRHA and its officials cared about residents.
Now, more than ever, Richmond City Council must act prudently and thoughtfully in appointing RRHA's Board of Commissioners. The nine-member board – with six of the positions up for appointment – will choose Mr. Duncan's replacement.
Already, RRHA has undergone six leadership changes in less than a decade. RRHA – and its residents – need a committed chief executive of- ficer who will put the residents' needs first.
Richmond's public housing authority is the largest in the state. It has a $78.6 million annual operating budget and manages about 3,800 units of low-cost housing for the city's low- and moderate- income residents in six public housing communities and roughly 13 scattered sites throughout the city. RRHA also provides housing vouchers for more than 3,200 families who use the subsidies to find housing in the private market.
If the goal of RRHA is to help people, then it must find a leader who is committed to helping those with some of the greatest needs in the city.
In July, Mr. Duncan posted this on his Twitter account:
"Be intentional about the delivery and administration of public service because the people deserve better."
Too bad he didn't heed his own advice.