Personality: Diane E. Woodruff
Spotlight on board chair of nonprofit City Singers Youth Choirs
1/26/2018, 12:13 p.m.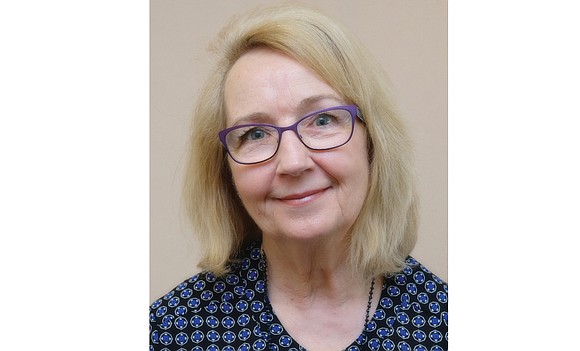 Music is the great equalizer and it touches the whole child. This is the belief and driving force for Diane Woodruff, chair of the board of directors of City Singers Youth Choirs.
City Singers is an after-school vocal music program for second- through 12th-graders from across the area. Started by Dr. David McCormick in 1995 under the umbrella of an outreach program, Neighborhood School for the Arts began at Ginter Park Presbyterian Church in North Side.
In 2007, the Neighborhood School for the Arts was slated to close, but parents were convinced the "the musical, cultural and personal development benefits to their children could not be duplicated elsewhere," Ms. Woodruff says. The parents resolved to continue City Singers, which became a nonprofit organization.
Today, City Singers has about 50 young singers in two choirs — one for students in grades second through fifth, and the other for youngsters in grades sixth though 12th.
"Both choirs sing in two to three parts, practice good singing techniques and learn music theory," Ms. Woodruff says. While they are "committed to excellence, they love what they do and have fun doing it," she says.
"They sound great," Ms. Woodruff says, adding that participants learn "classical, traditional and modern compositions from around the world" during weekly hour and a half rehearsals.
Participants pay tuition, she explains, which helps to cover the cost of music, the choir directors and materials used. Scholarships are offered based on what a family can afford, Ms. Woodruff says. The board helps to raise money to support the organization and its programs.
"City Singers Youth Choirs has great directors who are innovative and have a great presence with the singers," she says.
The result: The choirs "bring joy to the community" in performances around the area, Ms. Woodruff says. On Saturday, Feb. 10, the City Singers Youth Choirs will perform at Family Day at the Branch Museum of Architecture and Design on Monument Avenue, and with the Richmond Choral Society in "Nature and Song" on March 18 at Lewis Ginter Botanical Garden.
The Cleveland, Ohio, native got involved with the nonprofit's board two years ago when a friend who knew her interest and background asked her to join.
Throughout a long career, Ms. Woodruff taught music in elementary schools in Illinois and Chesterfield County until her retirement in 2014 from Bensley Elementary School.
"I sang in school choirs through high school," Ms. Woodruff said of her own upbringing in Illinois. She holds an education degree in music from Northern Illinois University and currently serves as music director at First Unitarian Universalist Church in Richmond.
"I love teaching music because all children can be successful," she says. "Music teaches the whole child. It's kinesthetic. It's oral. It's visual. It's literature. Children work together as a team and have a sense of rhythm that beats inside of them."
Meet music advocate, volunteer and this week's Personality, Diane Woodruff:
Occupation: Retired elementary school music teacher and music director at First Unitarian Universalist Church in Richmond.