GRTC updates
7/8/2018, 11:48 a.m.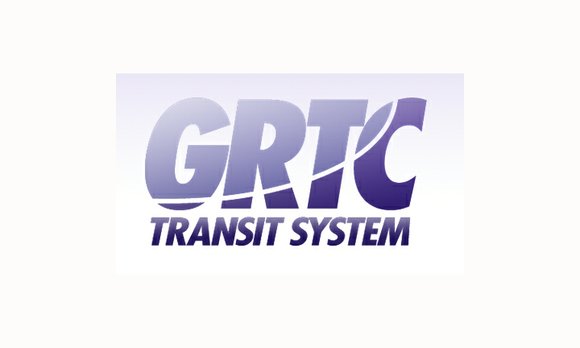 Students' free rides delayed until September
Richmond high school students who hoped to hop on a GRTC bus and ride for free under a now city program will have to wait until the new school year begins in September.
The program is still being developed, City Hall and GRTC officials said this week.
"This is the startup year for the program," James Nolan, the mayor's press secretary, stated in response to a Free Press query.
The mayor called for providing the passes to allow public high school students to ride free in his proposed budget for the current 2018-19 fiscal year that began Sunday and City Council adopted the proposal in May.
He said the program would be year-round when he announced the proposal, but this year it will run for 10 months until June 30, 2019, and expire if additional funds to support it were not included in the 2019-20 city budget.
More than 5,800 students would be eligible to receive passes to ride, according to Richmond enrollment figures.
The specific date for issuance of passes has not been set, and it is not clear that GRTC and the city are yet on the same page.
GRTC spokeswoman Carrie Rose Pace stated that at the "beginning of the fall semester, GRTC will go to all RPS high schools to provide the passes."
Mr. Nolan, though, stated that public high school students "would receive their passes at enrollment prior to the school year."
And to get a pass, a student would need a signed permission slip from a parent or guardian, he stated, as it is an "opt-in" program.
"Next year, GRTC will just enroll freshmen or new students or students who were not previously enrolled" or who did not previously provide a permission slip, he stated.
Once students have a pass, "it will be valid year-round, and there will be no need to renew each year," Mr. Nolan stated, unless a student loses the pass or had the privilege to ride revoked for some reason.
A student also could receive a new pass if a parent or guardian who had asked for a pass to be deactivated granted permission for the student to have a new pass.
He said officials also are discussing a plan to allow graduated seniors whose passes would expire when they received their diploma to remain usable until June 30 of that year so they would have a little time to look for a job or undertake other activities.
Few riders buy money-saving passes
Most GRTC passengers are electing to pay full cost rather than take advantage of the money-saving passes that the bus company offers.
The most recent GRTC ridership data show that most people either pay the fare in cash — $1.50 for a one-way trip and 25 cents for a transfer — or buy a one-day pass for $3.50 that provides unlimited rides and transfers.
The data show only a small fraction of riders buy a weekly unlimited ride pass for $17.50 and gain the $7 a week savings over the daily pass. And most regular riders also do not buy the monthly unlimited-ride pass for $60, which represents a savings of $45 over the one-day pass.