GRTC adding unlimited rides
5/29/2015, 11:30 a.m. | Updated on 5/29/2015, 11:30 a.m.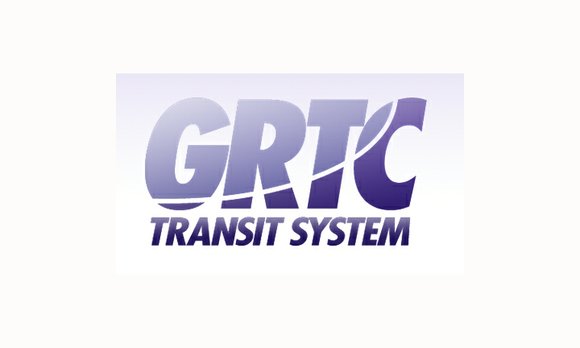 Pay one fare and get unlimited bus rides for a day, a week or a month.
That's an option that cash-strapped GRTC expects to begin offering by the fall in a bid to pump up ridership.

GRTC won a 9-0 vote Tuesday from Richmond City Council to inaugurate what is regarded as the biggest change in fare pricing since the start of public transit in the city.
Once the system is in place, the charge for passes is to be $3.50 for unlimited rides for a day, $17.50 for unlimited rides for a week and $60 for unlimited rides each 30 days, according to the ordinance approved by the council.
There also would be separate fare passes for commuters who take express buses, ride the Henrico 19 Pemberton bus or use the bus to attend special events. However, GRTC would not offer the unlimited ride option to those who use the door-to-door CARE van and C-Van services.
The purpose of the fare pass is to make the price of bus travel more attractive and induce more people to park their cars in favor of using the area's public transportation system, according to GRTC.
Riders could still pay the current base fare, $1.50 for a single, one-way ride and $2 for a single one-way express ride, according to the ordinance. Qualifying senior citizens and disabled people would still pay half price, or 75 cents, for each one-way ride.
The new fare pass system is to be launched in early October, according to GRTC spokeswoman Carrie Rose Pace.
The pass approach will be tested during the world bike races coming to the city in September. People will be able buy an event pass and take unlimited GRTC bus rides for 11 days for just $35, the ordinance states.
GRTC expects a majority of passengers, particularly regular riders, to quickly shift to buying the new passes because of the savings. Currently, riders must pay for each one-way trip on a bus, a practice that dates back to the streetcar era.
Here's why GRTC thinks the change will be embraced. Right now, a regular city rider pays a $1.50 fare, plus 25 cents for a transfer to catch a second bus, to complete a one-way trip. Thus, one roundtrip costs $3.50, including two transfers.
One daily fare pass would equal the cost of one roundtrip. Anyone taking a second roundtrip would save money on a one-day pass if they don't qualify for half-price tickets. Even better, riders could go elsewhere on the system without additional charge, allowing more freedom and flexibility in travel plans.
The introduction of the fare pass, however, will result in another change — elimination of transfers, Ms. Pace said. People would either use a day, week, or monthly pass to change buses without charge, or they would pay another $1.50 to catch a second bus to complete a trip.
The move follows the tracks of Atlanta and other cities and is being encouraged by the federal government, which is offering increased operating subsidies to local companies that adopt a fare pass system, Ms. Pace said.
GRTC needs to find new sources of revenue at a time when the city and state are unlikely to provide big increases in subsidies to help with rising operating costs or pay for expanding routes.
To prepare for the new passes, GRTC is replacing 20-year-old fare boxes on all of the buses with modern digital boxes that can accept and sell the new passes, Ms. Pace said.
GRTC has no plans to accept debit or credit card payments on buses because the digital boxes are still too susceptible to hacking, Ms. Pace said.
However, she said GRTC plans to shortly introduce mobile phone applications and online options for purchasing tickets to make it easier for customers to purchase them on their own rather than having to go to stores. Credit and debit cards could be used with those options.