Immigration: The new Willie Horton
6/29/2018, 5:31 p.m.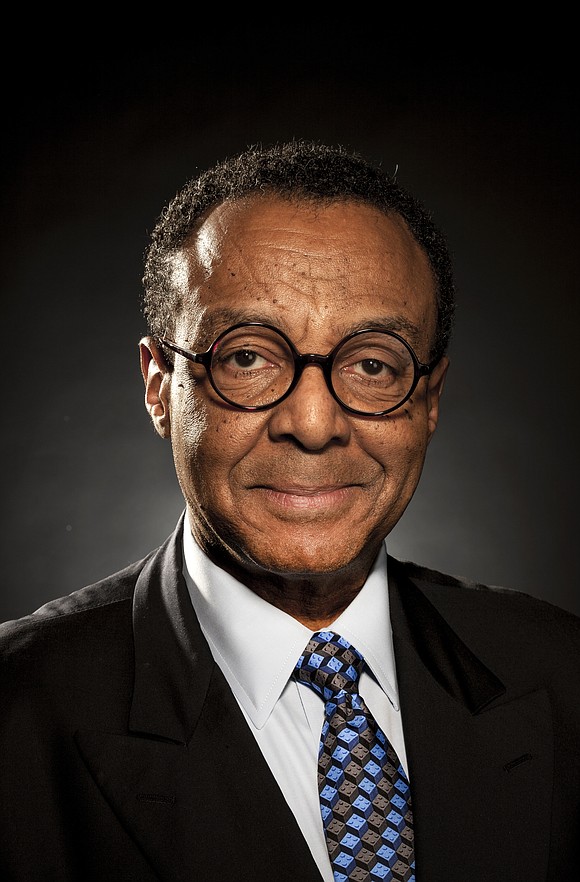 Clarence Page
As horrendous as the stories may sound of a system that has taken more than 2,300 migrant children from their parents under President Trump's "zero-tolerance" immigration policy, it is even worse that nobody appears to know when — or whether — the children and their parents will be united again.
Ironically, a Republican administration was sending immigrant families into the sort of bureaucratic mess that Republicans traditionally have been the first to denounce. Adults arrested at the border have been held by the federal Department of Homeland Security. Their children are taken by the U.S. Department of Health and Human Services. Communication between the two has been shockingly poor.
More fortunate than most of the children is the remarkable 6-year-old Alison Jimena Valencia Madrid. She was taken from her mother, Cindy Madrid, after the two were detained shortly after setting foot in Texas on June 13, surviving a monthlong journey from El Salvador.
Mrs. Madrid had coached Jimena into memorizing Mrs. Madrid's American sister's phone numbers. A week later, that number in her memory became the little girl's lifeline. An audio recording of her and other children, crying out for their parents at a Border Patrol detention facility, was provided to ProPublica reporter Ginger Thompson by a civil rights lawyer and widely rebroadcast, perhaps saving the little girl from becoming lost in the system.
Amid the chaos, little Jimena became a voice for the other children and a sharp burst of reality against the "American carnage" nightmare that President Trump has promoted since the beginning of his candidacy.
In photos, Jimena certainly does not look like MS-13, the truly vicious Salvadoran criminal gang that President Trump's rhetoric has used to make us afraid of all illegal immigrants, despite his occasional exceptions for "some" who "I presume are good people."
MS-13 is a transnational gang of about 30,000 members, most of them in Central America, with about 6,000 in the United States, which is where the gang began before many of its leaders were deported back to El Salvador.
President Trump's repeated references to MS-13 in his speeches and tweets indicate an intention to make the gang into a Willie Horton for this year's midterm elections and his own re-election campaign, which appears to have already begun.
Mr. Horton, you may recall, was a Massachusetts prison inmate who raped a woman and assaulted her fiancé after walking away from a furlough program. He became nationally infamous when supporters of Republican George H.W. Bush in the 1988 presidential campaign launched attack ads against his Democratic opponent, Massachusetts Gov. Michael Dukakis. Although the furlough program had been initiated by his predecessor, Gov. Dukakis was tagged by the GOP with running a "revolving door" prison system.
In political circles, the term "Willie Horton campaign" came to mean any similarly coded appeal to racial anxieties — Mr. Horton was African-American and his victims were Caucasian — to smear an opponent as being soft on crime.
Talk of a Horton-style campaign returned when Ed Gillespie, the Republican candidate for governor in Virginia in 2017, ran ads that tried to brand Democratic candidate Ralph S. Northam as soft on MS-13 and unlawful immigration.
In the end, Mr. Gillespie lost, despite his tough-on-crime stance. But President Trump and some of the Republicans running for Congress this year have only begun to talk about MS-13. In a Nashville rally, President Trump denounced the House Democratic leader as "the MS-13 lover Nancy Pelosi." On Twitter he said, Democrats want the gang to "infest our country" because Democrats view them as "potential voters."
But the more we take the time to see, meet and learn about real immigrants, the more we learn that, legal or otherwise, they tend statistically to make more productive citizens than native-born Americans.
They start more businesses, they have higher church attendance, they are less likely to have children outside of marriage and, contrary to President Trump's "American carnage" view, they are much less likely to commit crime.
For years I have been writing that Republicans should take the immigration issue as an opportunity to reach out to Latino and other minority voters, as the party's autopsy of its 2012 losses advised. Donald Trump came along instead and fanned the flames of racial and ethnic anger, fears, resentments and suspicions.
Republicans charge that Democrats would rather have the immigration issue to use in their campaigns than try to fix our broken immigration system. But, even if that were true, I can't forget that it was Republicans who helped give them the issue.