2018 Winter Olympics end with silver for 2 African-American athletes
3/1/2018, 1:51 a.m.
African-American athletes were long on desire but short on medals at the Winter Olympics in PyeongChang, South Korea, that concluded on Feb. 25.
A record 11 African-Americans athletes were on the U.S. Olympic Team, which overall won 23 medals — including 9 gold medals — in South Korea, ranking fourth among 92 nations.
Only two African-Americans on the U.S. team returned home with medals.
Elena Meyers Taylor and Lauren Gibbs won a silver medal in the two-woman bobsled competition.
Both Taylor, the pilot, and Gibbs, the pusher, are former college athletes in other sports. Taylor, 33, played softball at George Washington University, while Gibbs, also 33, was a volleyball player at Brown University.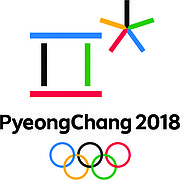 Aja Evans, a former Big 10 shot put champion at the University of Illinois, served as pusher for the fifth-place, 2-woman bobsled duo.
Locally, former Powhatan High School athlete Hakeem Abdul-Saboor served as pusher for both the two- and four-man bobsled teams. The two-man team finished 21st and the four-man team finished 19th.
Competing on the same four-man team with Abdul-Saboor was Chris Kinney, a former track standout at Georgetown University.
The most noted African-American Olympian on the team, speed skater Shani Davis, placed 19th in the 1,500-meters and seventh in the 1,000-meters competitions.
Davis, a 35-year-old Chicago native, became the first black athlete to claim an individual gold medal at the Olympic Winter Games in 2006 with his victory in the 1,000-meters in Turin, Italy. He also won a silver medal in the 1,500-meter event. He repeated the wins – gold and silver – at the 2010 Winter Olympics in Vancouver, Canada.
In South Korea, speed skater Maame Biney, an 18-year-old of Ghanaian descent from Northern Virginia, placed 14th in the 500-meters and 31st in the 1,500-meters competitions.
Erin Jackson, who transitioned from in-line skating to speed skating this past September, was 24th in the 500 meters.
Speed skater Kimani Griffin, a classical guitarist who has performed at Carnegie Hall, was 26th in the 500 meters.

Boston University athlete Jordan Greenwood, a 6-foot-6 wing on the Olympic ice hockey team, scored one goal while taking 13 shots for the U.S. squad that was eliminated in the quarterfinals.
The 2022 Olympic Winter Games will be in Beijing, China.