City Council votes to expand bulk and brush pickup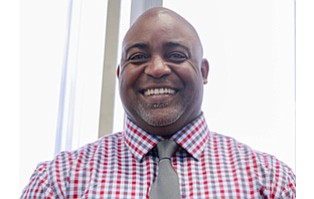 By Jeremy M. Lazarus
Richmond residents can now dispose of used mattresses, old sofas, broken chairs and worn-out kitchen tables, along with brush and tree limbs from their yards, at no additional charge.


A divided Richmond City Council voted 5-4 Monday night to expand the bulk and brush program to include items that previously were banned.
Bobby Vincent, director of the Department of Public Works, told the Free Press that collection of such items would "begin immediately," although the department's website has yet to be changed to reflect the new policy.
The department deploys nine trucks to pick up bulk and brush trash on the same day that recycling items are scheduled to be picked up from residences every two weeks.
Until now, residents either had to haul mattresses and furniture to the city's landfill transfer stations; pay a $100 fee for a trash truck to make the pickup — or $50 more than the city fee to pick up stoves and refrigerators; or wait for a twice yearly neighborhood cleanup.
Mayor Levar M. Stoney's administration opposed expanded service, with support from four council members, Council Vice President Cynthia I. Newbille, 7th District; Michael J. Jones, 9th District; Ellen F. Robertson, 6th District; and Reva M. Trammell, 8th District.
Mr. Vincent objected to the change, but gave the council no indication that the expanded program would require additional funds.
Council member Kim B. Gray, 2nd District, led the charge to change the City Code and include mattresses and other household goods. Discarded furniture and mattresses had been collected before the program was revamped in December.
Last May, council approved Mr. Vincent's plan to buy nine specialty collection trucks, hire 15 extra employees and raise the trash collection fee by 80 cents a month to pay for biweekly service.
At the time, Ms. Gray said she was unaware that the collection of mattresses and furniture would not be included. When Mr. Vincent rolled out information about the plan before the start of the program, she began raising concerns.

Since the revamped program went into effect, Mr. Vincent has cited a City Code provision to explain his decision. He said department workers would only collect such items if they were illegally dumped, but would generally limit collection to the two yearly neighborhood cleanups
Ms. Gray reiterated her argument Monday night that city residents are paying more for reduced service.
Both she and Councilman Parker C. Agelasto, 5th District, who was equally adamant about getting better service, pointed to an increase in household items that college students are leaving in alleys when they vacate their dorm rooms and apartments.
The majority voting to expand collection also included Council President Chris A. Hilbert, 3rd District; Andreas Addison, 1st District; and Kristen N. Larson, 4th District.
Ms. Gray said the change to collect such bulk items is aimed at ensuring a cleaner city, which Mr. Vincent and the Stoney administration said was the goal in creating the biweekly bulk and brush collection.
Ms. Gray said she was surprised at the opposition from representatives of four districts that long have experienced problems with discarded mattresses and furniture being left in alleys.
"Every council district has problems with these items. I am still puzzled that council members who are aware of the situation voted against better service for their constituents," she said.