VCU Rams open in A10
Fred Jeter | 3/10/2018, 8:35 a.m.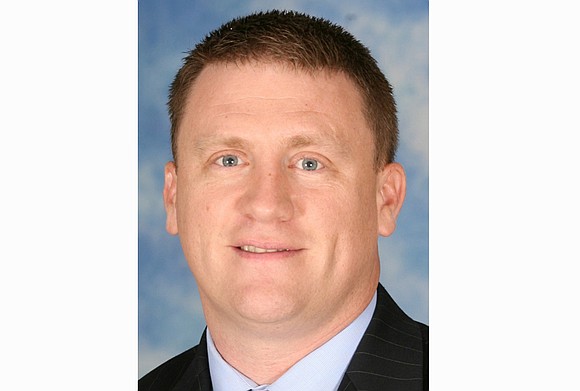 Plenty of lunchtime basketball is on the menu for Virginia Commonwealth University.
The eighth-seeded Rams will open Atlantic 10 Tournament play at noon Thursday, March 8, against No. 9 University of Dayton at Capital One Arena in Washington.
Dayton is coached by former VCU Coach Anthony Grant. The VCU Rams and Dayton Flyers split two games during the regular season, each winning at home.
If victorious in the tournament, VCU Coach Mike Rhoades' Rams advance to play No. 1 University of Rhode Island at noon Friday, March 9.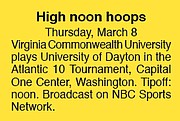 Should good fortune continue, VCU's semifinal and championship time slots, Saturday, March 10, and Sunday, March 11, respectively, would be 1 p.m.
Finishing 17-14 overall and 9-9 in the A-10 Conference, the Rams closed their regular season Saturday, March 3, with a convincing 83-59 win over Fordham University in New York.
The Rams' Justin Tillman had 18 points and 13 rebounds for his 16th double-double of the year and 15th double-double in conference action.
A senior from Detroit, Tillman averaged 18.9 points and an A-10 best 9.7 rebounds. Fellow senior Jonathan Williams led the A-10 with an average of 5.7 assists.
The Rams must win the A-10 tournament to extend its string of consecutive NCAA Division I bids to eight. The A-10 Tournament champ receives an automatic berth.
With a power rating of 138 by RealTime RPI.com, the Rams have no chance for an NCAA at-large invitation.
VCU has made it to the A-10 final each year since joining the league in 2012-13. The Rams' lone A-10 Tournament title was in 2015, when it won four straight games, beating Dayton in the final.
As in 2015, VCU must win four games in four days this week to prevail in Washington.
Should VCU fall short in D.C., it might accept a bid to one of three other postseason events — the National Invitation Tournament, the College Basketball Invitational or the College Basketball Insider.com Tournament.
VCU won the 2010 CBI with Joey Rodriguez earning MVP honors. The next year, the Rams reached the NCAA Final Four.