Rev. Craig A. Matthews, longtime artistic director of the Richmond Boys Choir, dies at 63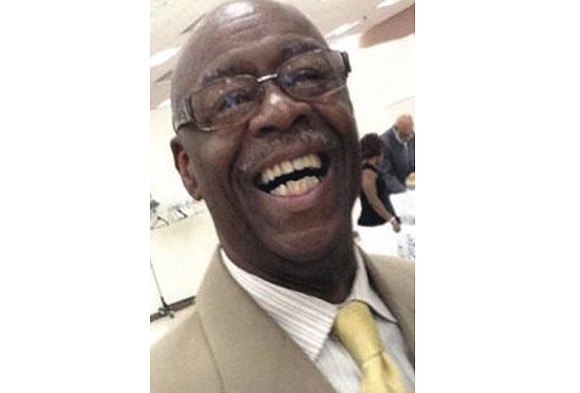 The 18-member Richmond Boys Choir is celebrating the life of their caring and talented artistic director, the Rev. Craig Alexander Matthews.
Rev. Matthews, 63, died Tuesday, March 6, at his residence, choir officials said.
His role in the community and in music will be remembered at a funeral at noon, Thursday, March 15, at Second Baptist Church (Southside), 3300 Broad Rock Blvd., where the Richmond Boys Choir will sing.
"Every one of the boys broke down in tears when we had to tell them at rehearsal later that day that he was gone," said Cecelia Garner, treasurer of the 21-year-old nonprofit choir dubbed "Richmond's Ambassadors of Song."
"Rev. Matthews was more than a director to the boys. He was a grandfather, father and mentor to all of them," she said. "We serve boys 7 to 18, many who deal with challenging situations in their lives. If someone couldn't come to rehearsal, he would go to them to find out what was happening. He was someone they knew they could talk to."

Rev. Matthews served as the choir's artistic director since 2011, yearly leading the group to 70 performances at locales near and far, including the State Capitol and the White House.
He also had a long track record as director of music at various churches, including Second Baptist.

A native of Saginaw, Mich., Rev. Matthews earned his undergraduate degree at Central Michigan University then came to Richmond to earn his master's of divinity at Virginia Union University.
He went on to direct musical operations and choral offerings for Second Baptist Church in the Randolph area, First Baptist Church of Petersburg, Saint Paul's Baptist Church in Henrico County, as well as Second Baptist.
Along with singing and directing, Rev. Matthews also earned recognition for his compositions.
The Richmond Symphony Orchestra premiered his "Conversations: Gospel Concerto." He also wrote and produced church hymns, such as "I AM Who I Am" and "Restore the Joy."
Survivors include his children, Alexandria N. Matthews and Nickolas B.A. Matthews, three grandchildren, his mother, Jewell Matthews, four brothers and a sister.
The family requests memorial contributions be made to the Richmond Boys Choir, 214 Cowardin Ave., Suite 104, Richmond, Va., 23224.