March for Our Lives rally Saturday
3/23/2018, 7:59 a.m.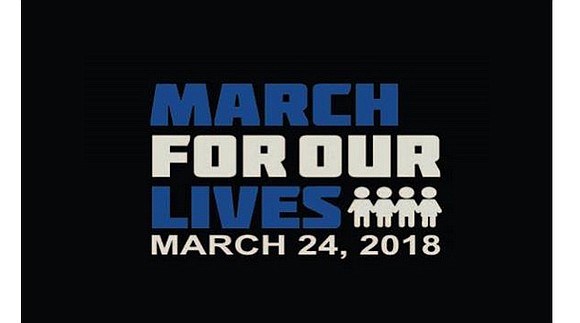 Richmond will host its own student-led protest against gun violence in schools and communities on Saturday, March 24, to lend support to a national rally being held in Washington that day.
Richmond Public Schools is teaming with the Richmond Branch NAACP and several other organizations to host the "March for Our Lives" that will include a rally and a march to the State Capitol in Downtown.
The rally will call for limits on sales of military-style weapons and sales of guns to teenagers.
The event grew out of protests against the shooting last month at a Parkland, Fla., high school that left 17 dead and the shooting this week at a Maryland high school that left two wounded and the shooter dead.
The march will begin with a rally from 10 to 11:15 a.m. at Martin Luther King Jr. Middle School, 1000 Mosby St., organizers said. That will be followed by a march to the Bell Tower in Capitol Square at 9th and Franklin streets, where another rally will be held from noon to 1 p.m.
Sponsors also include Moms Demand Action for Gun Sense in America, the Richmond Peace Education Center, The Educational Fund to Stop Gun Violence and Liberal Women of Chesterfield County and Beyond.
Details: Kenita Bowers, (804) 780-7100 or communications@rvaschools.net.