ACLU urges no penalty for students in March 14 walkout
3/16/2018, 6:42 a.m.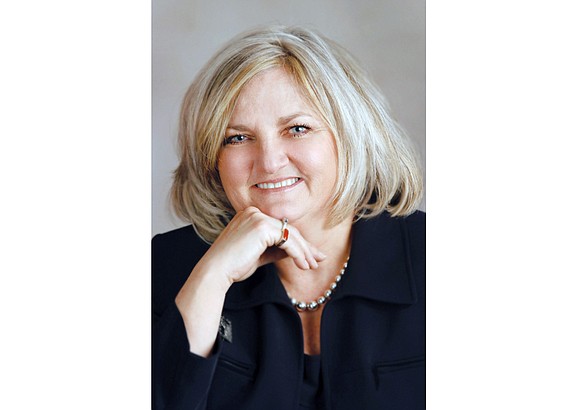 Students from Richmond, Va., to Richmond, Calif., are poised to take part in a 17-minute walkout from schools at 10 a.m. Wednesday, March 14.
The purpose: To remember the 17 people shot and killed on Valentine's Day at Marjory Stoneman Douglas High School in Parkland, Fla., and to protest the failure of Congress and state legislatures to pass common sense gun controls.
The call for the walkout began with Women's March Youth EMPOWER and has spread quickly through news reports and social media.
In advance of next week's National School Walkout, a free speech watchdog group in Virginia is urging adult school leaders across the state to avoid punishing students who take part.
The American Civil Liberties Union of Virginia issued the advisory in a bid to reduce conflict between students and school administrators and to ensure students who take part are not treated more harshly than students who are absent for other reasons.
Claire Guthrie Gastañaga, executive director of the ACLU of Virginia, acknowledged that students could be subject to discipline for walking out during school hours, but said school administrators have an opportunity to recognize the expected peaceful protest as a positive civic activity.
That's the approach Richmond Public Schools appears to be taking.
RPS officials stated in a news release that it "applauds the student activists" who have stepped up to lead the movement at city schools and would not seek to halt the walkout.
However, RPS also wants to maintain safe conditions.

RPS spokeswoman Kenita Bowers stated that principals are working on ways to enable their students to speak out about gun control and school safety while remaining on school grounds.
"Having large numbers of students walking off campus would pose a significant risk," she stated in the news release issued last week.
Ms. Bowers also noted that RPS plans an off-campus "RVA Nonviolence March on the Capital" for students, their families and community members at 10 a.m. Saturday, March 24, at the State Capitol.
The program is aimed at providing an outlet for those who might not able to attend the national student march and protest over gun violence to be held the same day in Washington, D.C., she indicated.
"Many local and state officials are expected to be in attendance to hear directly from our young people regarding school safety and gun control laws," Ms. Bowers stated. — JEREMY M. LAZARUS