From rally to power
3/30/2018, 12:03 p.m.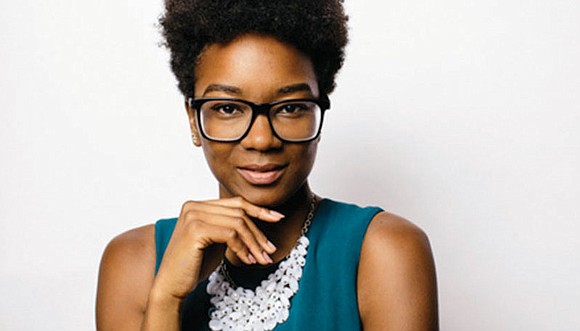 Tiffany D. Loftin
Who would have thought that in less than 15 days, I would have to coordinate and manage 1,000 young black student leaders from more than 24 cities on 17 buses in the name of gun reform and safety? 
The reality is sometimes the work chooses you.
I started my new job one day before the mass school shooting at Marjory Stoneman Douglas High School in Parkland, Fla. We have more than 650 active and registered NAACP chapters on high school and college campuses across the country. We are the only organization, period, that can reach that many black, young, organized members. 
Since the Parkland shooting on Feb. 14, I have followed these students who have built a national discussion on the safety of young people at school in less than a month — a movement that inspires, convicts and recruits people from across the country and the world to an issue that black folks have been talking about for more than a decade. 
When gun violence happens in white communities, it's always reported as a mental issue or because they were racist. When gun violence happens in the black community, it is because of poverty, underfunded schools, police brutality or gangs. This is necessary to understand because the solution we are fighting for can't just be regulations against automatic military-style weapons. It has to be a holistic solution to make all communities safe.
The March for Our Lives is only a march for our lives if people meet at the intersection of mass school shootings, community violence, poverty, the War on Drugs, police brutality and white supremacy. From Trayvon Martin to Stephon Clark, this is not the first time we've raised the issues of gun violence. But for many reasons, this moment is where we find ourselves with the most leverage of "people power."
When the opportunity presented itself for us to be involved and bring our NAACP members, I spoke with my boss and told him I would only sign up to help build the "March for Our Lives" if we got to do two things.
First, I wanted to make sure that we weren't just being used as representation at the march, but that we challenged the mainstream media, march organizers and organizational partners to think about the intersection of gun violence when it comes to the black community.
Second, it was important that this moment not turn into just another rally, but real opportunity for us to educate and engage future members about the organization. 
Because a rally won't end gun violence, I want my peers and young adults to make the clear connection from this issue to who should be held accountable for systemic and legislative change at the ballot box. That way, we know we showed up in numbers not just for a great rally, but for the start of a great revolution. 
It is my belief that if all of the young folks from this march, the Women's March, the immigration movement and Black Lives Matter joined together for a strategic effort, we could change this country literally overnight.