Henrico School Board member Roscoe D. Cooper III arrested for misdemeanor assault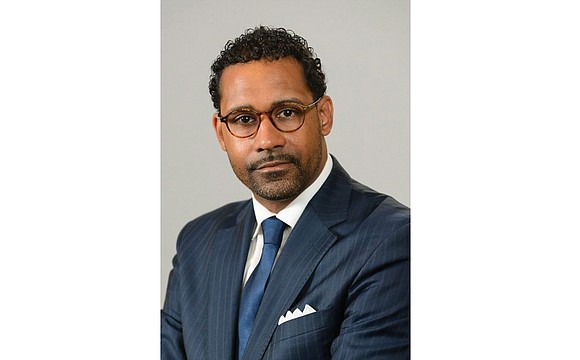 Henrico School Board member Roscoe D. Cooper III is once again the subject of a criminal court action, but this time the county police are on his side.
Six months after being convicted of drunk driving, he now faces a misdemeanor assault charge brought by a man whom police have charged with a strangulation attack on Mr. Cooper, who also is pastor of Rising Mount Zion Baptist Church.
The man is Paul L. Foote Jr., court records show. Authorities have said he is engaged to Christy G. Cooper, Mr. Cooper's ex-wife.
Mr. Foote was arrested on the felony charge after police were called April 20 to break up a parking lot fight involving the two men outside a Short Pump area hotel.
According to reports, Mr. Cooper allegedly was attacked after he went to the hotel to sign papers for a scholarship for his son.
Mr. Foote is due in court Tuesday, May 8, for arraignment on that charge. Mr. Foote took out an assault warrant against Mr. Cooper this week, according to Henrico General District Court records, which show the warrant was filed on Tuesday. Mr. Cooper is scheduled to be arraigned Monday, May 14.

The situation may be related to the Coopers' divorce. Court records show the legal fight went on for two and a half years before a court officially ended their marriage last December.
Last year, during the months leading up to the divorce, Mr. Cooper was arrested several times for traffic offenses, including one for drunken driving and two others for speeding.
Since November, he has had to attend classes in a state Alcohol Safety Action Program and has had a restricted license to drive as a first offender.