Recount confirms Roscoe Cooper as School Board winner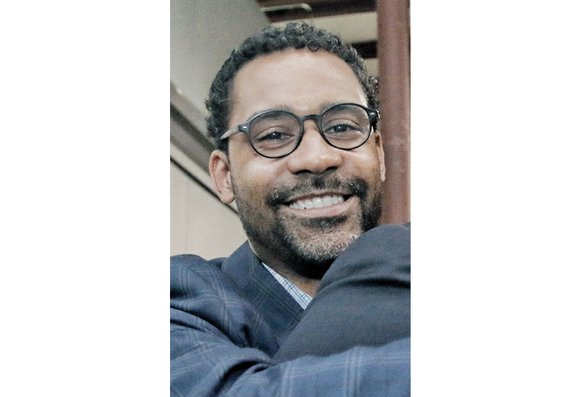 It's official.
The Rev. Roscoe D. Cooper III is confirmed as the winner of the Fairfield District seat on the Henrico School Board — by 42 votes.
"I'm truly humbled," Rev. Cooper stated after the results of a recount Dec. 10 confirmed that the pastor of Rising Mount Zion Baptist Church narrowly edged out runner-up Tara Adams, a PTA volunteer.
Ms. Adams requested that the Henrico Circuit Court order the recount because Rev. Cooper won the Nov. 3 general election by less than 0.05 of 1 percent of the vote.
In a statement issued after the court accepted the recount, Rev. Cooper stated, "I am grateful for all of those who participated in the process.
"I look forward to working with all the candidates who ran so passionately for our beloved district. It will take all of us … to bring about the results our children and citizens deserve."
Rev. Cooper, who will take over the School Board seat Jan. 1, was sworn in Wednesday along with the other members of the School Board, the Henrico Board of Supervisors and constitutional officers at a ceremony in Glen Allen.
Rev. Cooper had been listed as winning the election by 43 votes in the official results issued following the vote.
In the recount that started last Thursday morning and finished around 9 p.m., Rev. Cooper picked up two votes and Ms. Adams picked up three, reducing the margin of victory to 42 votes.
The recount showed Rev. Cooper received 5,097 votes to 5,055 for Ms. Adams, according to Henrico County Voter Registrar Mark Coakley. The recount also showed that 761 Fairfield District voters cast ballots in other races, but did not vote in the School Board race.
Dr. Marcus D. Martin, pastor of New Bridge Baptist Church, was third with 1,016 votes. Pierre Greene, who won a temporary appointment to fill the seat after the previous elected member, Lamont Bagby, was elected to the House of Delegates last summer, ran as a write-in. There were 307 write-in votes recorded, although all were not for Mr. Greene. — JEREMY M. LAZARUS