Bagby handily wins 74th House District seat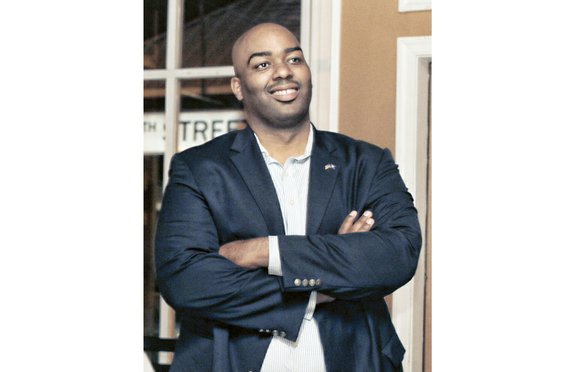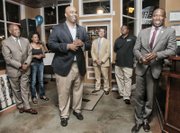 Lamont Bagby just jumped from the Henrico School Board into the General Assembly.
The 38-year-old Democrat was sworn in this week to the House of Delegates after winning a smashing victory over challenger David M. Lambert, an independent candidate, in Tuesday's special election for the 74th House District seat.
The newest member of the Virginia Legislative Black Caucus, Mr. Bagby was the clear choice of the nearly 2,600 voters who turned out for the rare summer election to fill the seat Joseph D. Morrissey vacated in the spring to run for a state Senate seat.
Mr. Bagby received 2,192 votes, or 85 percent of those cast in the district that includes much of Eastern Henrico County, all of Charles City County and one precinct in Richmond.
He won in all three localities, overwhelming Mr. Lambert, who received only 398 votes. Mr. Lambert is the son of late former state Sen. Benjamin J. Lambert III. He is expected to face off again with Mr. Bagby in the Nov. 4 general election for the right to fill the seat for a full two-year term. Tuesday's result shows Mr. Lambert is a long shot at best.
Republican House Speaker William J. Howell, who wanted Mr. Morrissey to resign from the legislature because of his recent legal troubles, joined House Democrats in offering Mr. Bagby congratulations.
"It hasn't hit me yet," Mr. Bagby said as he headed to his victory party at a Shockoe Bottom wine shop and restaurant.
"Our team worked hard," he said. Ahead of the vote, "I felt like we had it. A lot of people were giving me the thumbs up in the last few days."
Mr. Bagby, who was first elected to the Henrico School Board in 2007, said that education would be his top priority in the legislature.
The full-time director of operations for the nonprofit Peter Paul Development Center in Richmond, Mr. Bagby said he wants to be involved in the bipartisan effort to reform the state's Standards of Learning tests and address other state mandates that local boards face.
He said he also wants to have an "impact on bringing jobs to the district" and look at ways to improve the way mental health is addressed by the criminal justice system.
"I think sheriffs and commonwealth's attorneys believe more can be done and I hope to have an impact in that discussion."
Meanwhile, his seat on the School Board is now vacant. He expects the remaining four board members to appoint a temporary replacement to the Fairfield District seat ahead of the upcoming November election. Mr. Bagby said he is endorsing the Rev. Roscoe D. Cooper III, pastor of Rising Mount Zion Baptist Church and a Henrico High School alumnus, in the election.