School Board election recount set for Dec. 10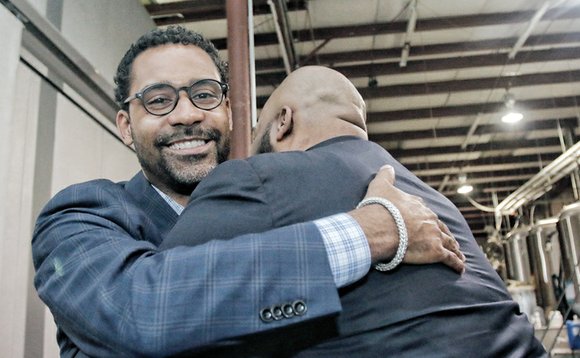 The Rev. Roscoe D. Cooper III is expected to learn this week whether his 43-vote victory will stand for the Fairfield District seat on the Henrico County School Board.
The Henrico Circuit Court has ordered a recount Thursday, Dec. 10, to formally settle the race, according to county election officials.
Rev. Cooper, the pastor of Rising Mount Zion Baptist Church, was declared the winner of the Nov. 3 election, with the results confirmed in the official count submitted to the state.
However, candidate Tara Adams, a PTA volunteer, sought the recount because of her narrow loss by just 0.37 of 1 percent. State law allows candidates to seek a recount at no cost if they lose by less than one-half of 1 percentage point.
The official count as reported by the state Board of Elections shows Rev. Cooper received 5,095 votes, to 5,052 for Ms. Adams.
Two other candidates, Dr. Marcus D. Martin, pastor of New Bridge Baptist Church, and Pierre L. Greene, an appointee who now holds the seat, together received less than 1,350 votes. Mr. Greene ran as a write-in.
Recounts rarely, if ever, change an election's outcome, previous history shows.
That's why most observers are anticipating that Rev. Cooper will take over the seat in January.
Mr. Greene has held the seat since former School Board member Lamont Bagby won the vacant 74th House District seat in the General Assembly in a special election in July. Delegate Bagby won a full two-year term in the House in November. — JEREMY M. LAZARUS