Virginia Premier to offer health plans on ACA exchange this fall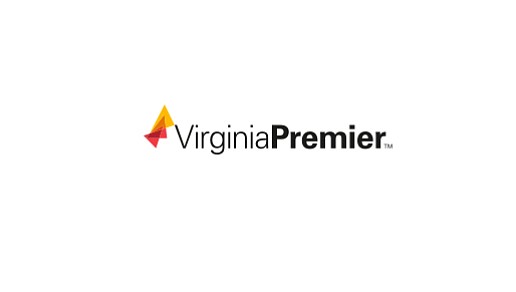 Virginia Premier, the insurance arm of VCU Health, will start selling individual plans beginning this fall to Richmond area residents who buy coverage through the health insurance exchanges of the Affordable Care Act, or Obamacare, it was announced Monday.
The move to pick up people who have struggled to find coverage after major companies like Cigna and Aetna pulled out stems from a partnership between Virginia Premier, VCU Health and Bon Secours Health System, according to the announcement.
While its insurance plans still must pass muster with state and federal regulators, Virginia Premier expects to get the green light to offer one bronze, two silver and one gold plan that meet ACA guidelines when the 2019 enrollment opens on Nov. 1.
The decision, which will raise the profile of Virginia Premier, comes as the debate over expanding coverage to uninsured working adults goes on at Capitol Square.
The state Senate, or at least its Finance Committee, is to return Monday, May 14, to begin a review of the House of Delegates' proposed budget that is based on using Medicaid to expand health care coverage and the infusion of federal funds — about $1.7 billion a year — Medicaid expansion would generate.
When the full 40-member state Senate is to return to take up the budget was uncertain at Free Press deadline.
Senate Republicans, who hold 21 of the 40 seats in the chamber, have opposed the expansion of health insurance for individuals, although two GOP senators have said they might break rank to vote for Medicaid expansion. At the moment, the impasse is intact, leaving in limbo passage of a state budget that is to start July 1.
The Bon Secours Health System-VCU Health-Virginia Premier partnership would offer individual ACA policies to people living in Richmond and the counties of Henrico, Hanover, Chesterfield, Amelia, Caroline, Goochland, Powhatan and New Kent. Charles City County is not included, according to the announcement, although that county is considered part of the Richmond region.
Bon Secours has not been able to provide service to most people with ACA policies after big insurers stopped using its hospitals for those policies. People still can use other Cigna health insurance polices at Bon Secours, but not those obtained through the ACA.
"Bon Secours has worked diligently to find new partners and a creative solution to return to the individual exchange market for 2019," said Toni R. Ardabell, chief executive office of Bon Secours Virginia Health System.
Ms. Ardabell and Deborah Davis, chief executive officer of VCU Health Hospitals and Clinics, stated that the two hospital systems share a mission of providing "access to quality health care" to those who need it.
This will be the first time Virginia Premier has been involved in offering individual plans. The company, which now serves about 220,000 people statewide, focused on gaining contracts to serve as an insurance provider for Medicare and Medicaid, the two main government insurance programs.
Linda Hines, chief executive officer of Virginia Premier, noted that the new partnership could help overcome some of the issues buyers of individual policies have faced.
"This has been a difficult year for Virginians who rely on the individual market" in buying health insurance, Ms. Hines stated. "Three of the four insurance plans on the 2017 exchange pulled out for 2018, resulting in fewer care options for tens of thousands of Virginians."
As a result of the partnership, she stated that Virginia Premier would be able to bring "back options and flexibility for people who want to continue care through providers" associated with VCU Health or with Bon Secours.
The plans would be listed on www.healthcare.gov, Ms. Hines stated.