Health systems securing naming rights to GRTC's Pulse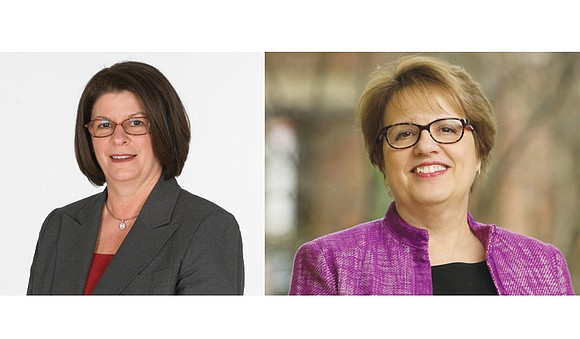 Richmond area taxpayers apparently will not have to spend as much to subsidize rides on GRTC's new bus rapid transit service, also known as Pulse, thanks to two area health care giants, VCU Health System and Bon Secours Richmond Health System. 
The hospital groups have jointly agreed to pay a total of $425,000 a year for 15 years to GRTC to secure the naming rights to Pulse, which is expected to begin operating this summer, GRTC has announced. 
The annual payment from the two health care systems will total $6.38 million over the 15-year period, GRTC spokeswoman Carrie Rose Pace stated. 
The $425,000 yearly payment would cover a major share of the projected expense that Richmond and Henrico County are expected to face to maintain operations.
Income from naming rights was not included in the revenue and expense projections that GRTC provided to Richmond City Council in January 2016, the most recent information available.
In that report, GRTC projected that Pulse would cost $3.6 million to operate annually, but indicated that most of the cost would be covered by fares, state and federal subsidies and savings from the elimination of the existing Route 6 regular bus line along Broad Street. 
Depending on ridership, GRTC projected that the combined subsidy from Richmond and Henrico would run between $550,000 to $1.1 million a year. Richmond is to pay the lion's share because most of the Pulse line operates within the city. Henrico County was expected to pay between $200,000 and $210,000 a year, with the city to absorb any remaining expenses.
The agreement allows VCU Health and Bon Secours to have their logos on the outside of the 10 Pulse buses and exclusive rights to advertise inside the buses.
Both health systems view support for Pulse as fitting with their health mission. 
"As the region's largest safety net provider, we know that reliable transportation plays a key role in creating healthy communities," said Deborah Davis, chief executive officer for VCU Health System's hospitals and clinics.
Ms. Davis said the sponsorship would enable VCU "to use buses and bus stops for community health education, encouraging riders to learn about health screenings and to take action to reduce risk factors for conditions such as heart disease, stroke, obesity and diabetes."
Toni R. Ardabell, chief executive officer for Bon Secours Virginia Health System that includes the Richmond operations, said Bon Secours sees quality transportation as part of the effort to create wellness. She said support for Pulse is another way to support "health and wholeness for the communities we serve. This new system will provide more access to jobs, affordable housing and educational institutions as well as health care." 
GRTC has yet to say when Pulse operations are to begin, but expectations are growing that the start will be by July 1, when the new budget year begins. That would be about eight months later than first projected. When construction began in August 2016, GRTC projected an October 2017 start for operations.