Children's hospital plan evaporates
Jeremy M. Lazarus | 5/29/2015, 6:46 a.m. | Updated on 5/29/2015, 10:42 a.m.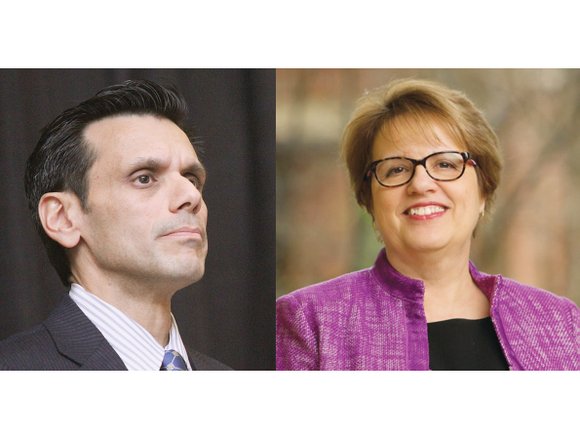 Richmond will not be gaining an independent, free-standing children's hospital — at least not in the near future.
Two of the area's largest hospital systems, Bon Secours and VCU, have pulled out of the huge project — just seven months after signing an agreement to participate in creating the projected $600 million children's health center.
The participation of the two systems, which handle about 75 percent of all pediatric hospitalizations in the region, was seen as key.
Both nonprofit systems would have had to agree to close most of their pediatric services and send patients to the new hospital for it to have a chance at success, consultants and others involved with the project indicated.
In the end, neither nonprofit system was willing to mothball any of the children's health services on which each had spent heavily to build up. Both ultimately agreed with Richmond's third big hospital system, for-profit HCA, that centralizing services in one place is the wrong way to go.
HCA, which operates six hospitals in the region, never supported the creation of such a hospital and refused to participate in the planning.
Whether Richmond needs such a hospital always has been a question, despite advocates' certainty that the hospital project would allow the region to end its status as a place that sends young patients with complex problems out of town.
All three hospital systems have poured more than $300 million during the past decade into hiring dozens of specialists and sub-specialists to improve the capacity to serve children's needs and in beefing up facilities.
VCU, particularly, has invested in new facilities. Examples: The new $168 million children's outpatient center VCU is building in Downtown and the $56 million children's psychiatric center going up at 1308 Sherwood Ave.
The VCU-Bon Secours decision was disclosed at a press conference May 22 at the Children's Museum of Richmond.
Dr. Michael Rao, president of Virginia Commonwealth University and its separate health system, said that months of talks resulted in the conclusion that the children's hospital was just too risky given the current state of the health care business.
He said trends show that consolidated care networks with multiple streams of revenue and a focus on outpatient and home-based services are succeeding at a time when smaller, stand-alone hospitals either are closing or selling out to larger systems.
"The proposed independent model looks to be opposite of the general direction in which health care is tending to focus," Dr. Rao said. "At this point, what we saw was that we couldn't manage the kinds of risks that we saw with the costs that would be inevitable."
Toni Ardabell, chief executive officer of Bon Secours Richmond Health System, added that issues of "equity, ownership and governance" also could not be overcome to the satisfaction of Bon Secours, a Catholic system that operates four hospitals in the region.
"We felt that we could not give away the pediatric part of our mission and ministry and not also have some ownership of the new hospital," Ms. Ardabell said.
Both Dr. Rao and Ms. Ardabell promised to work together in sharing research and care models and on outreach services, though many are skeptical the words will translate into substantial action.
"We heard loud and clear," Dr. Rao said, that more effort should be made to eliminate barriers and reduce "the fragmentation of services, especially in the care of our sickest children."
He said the two systems would make efforts to collaborate on such issues as "childhood obesity, asthma and violence prevention."
VCU had considered building a hospital on its own in 2013, but halted the effort when it was unacceptable to William H. Goodwin Jr. and his wife, Alice, who were prepared to provide at least $150 million to the project, and possibly more. The Goodwins believe in an independent hospital.

At this point, Mr. Goodwin said he and his wife are putting their proposed gift on hold.

Like the Goodwins, Mayor Dwight C. Jones said he was "deeply disappointed" by the decision. He said he consistently has supported groups that have pushed for an independent hospital. That includes PACKids, a coalition of area pediatricians and pediatric specialists that have put on the big push to gain the independent children's hospital.

"We were closer to achieving (this hospital) than we have ever been before," the mayor said in urging Bon Secours and VCU to "not miss this opportunity."
Councilman Chris A. Hilbert, who also had made the hospital a top priority for the city, also expressed dismay, calling it a "huge opportunity" that should not be missed. He had hopes that the hospital could be a centerpiece of city efforts to redevelop the Boulevard area around The Diamond, the city's minor league ballpark.
Despite the loss of VCU and Bon Secours, Katherine Busser, CEO of the Virginia Children's Hospital Alliance, which was pushing the project, said her group would gather with partners and seek to reopen talks with Bon Secours and VCU.
Before the two systems short-circuited the plan, the alliance had been reviewing 26 proposed sites for the hospital and appeared poised to announce a location later this summer.