Punked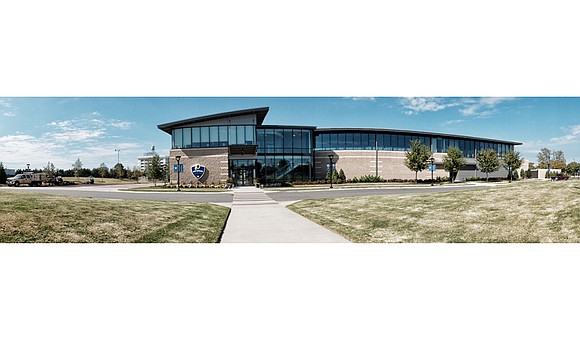 Instead of the camp generating income to cover the debt, the debt is now an obligation of city taxpayers, who must pay $750,000 per year for 15 years, or a total of $11.25 million, including interest.
"This report does not reveal anything new, but it does confirm what we have known or suspected," said Councilman Parker C. Agelasto, who has been one of the harshest council critics of the deal that brought the team to Richmond. He has spent the last two years pressing city development officials to provide updated projections.
Mr. Agelasto said dismay about this money-losing project has led council to require Lee Downey, the city's chief development officer, and the city's economic development staff to provide updates every three months for all development projects "in which the city or the EDA is involved."
The auditor's report is not a complete look at the training camp and the associated projects that were supposed to be part of the deal.
"The objective of this audit was to evaluate the overall compliance and performance of the contracts and the associated agreements," the report stated.
The report noted, though, "This was not an economic impact analysis," which Mr. Downey has commissioned Virginia Commonwealth University to undertake to look at the effect the camp has had on city sales, meals and businesses taxes.
Earlier looks at collections of taxes from restaurants and other businesses found little impact.
And no evidence has emerged that the camp was a catalyst for the boom in business and residential development in nearby Scott's Addition. Developers repeatedly have said the training camp did not figure into their calculations about investing in that section of Richmond.
Despite the disappointing financial results, the auditor involved in generating the report "determined that the terms and conditions were in alignment with what was approved by the City Council, with minimal exceptions."
Based on the findings, the report recommends that Mr. Downey and his staff update the financial projections for City Council "to determine the long-term impacts" and to provide "updated assumptions regarding the developments in the East End and Westhampton."
Also, the report also recommends that Mr. Downey work with the EDA and Bon Secours to set "reasonable timeframes for the development of those properties."
The report also called on Mr. Downey to work with the EDA and the city administration to better define and document the process for approving the payments of cash and in-kind services to the team and to "make adjustments in future payments" to the team.