A primer for the NBA Final Four
Fred Jeter | 5/27/2018, 12:54 a.m.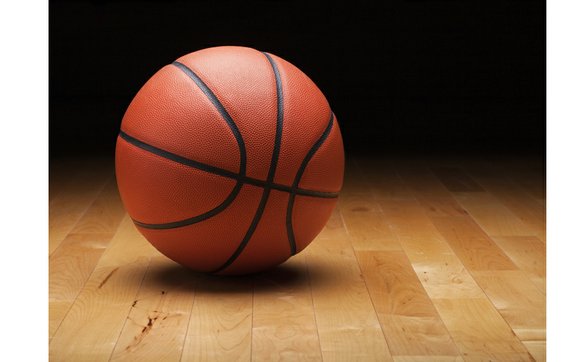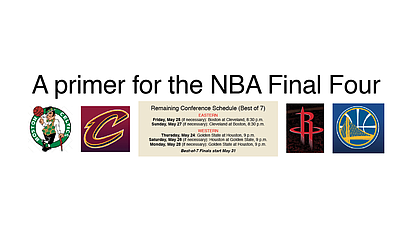 The NBA's greatest father-son combination in history — Dell and Steph Curry — has Virginia roots.
That's according to website Sportschew.com.
With Father's Day approaching, two other father-son combos with strong Richmond roots also warrant attention.
That would be Terry and Ed Davis and Gerald Henderson and Gerald Henderson Jr.
More on that later. First, the Sportschew survey:
Dell and current Golden State Warrior Steph Curry are virtually everyone's first choice as the best two-generation NBA duo.
Curry background:
Dell Curry was born in Harrisonburg, grew up in Grottoes and starred at Fort Defiance High where he set (since surpassed) a state scoring record.
From there, Curry enjoyed a brilliant career at Virginia Tech and was a mainstay in the NBA from 1986 to 2002, scoring 12,670 points.
Current Golden State Warrior Steph Curry, as most know, ranks with elite scorers in NBA history.
Now for the Richmond connections:
While the Davises and Hendersons didn't make Sportschew's Top 10, they surely deserve an honorable mention and still, with more time to shine the résumé, could eventually rise up the chart.
Background check:
Terry Davis hails from Halifax High and originally signed with the University of Georgia before transferring to Virginia Union University and becoming an All-American for Coach Dave Robbins from 1986 to 1989.
Terry's son Ed Davis played at Hanover High and Benedictine and played two seasons at the University of North Carolina, helping the Tarheels to an NCAA title.
From Richmond's Southside, Gerald Henderson Sr. was a standout at Huguenot High and then at VCU under coaches Chuck Noe and Dana Kirk.
His son, Gerald Henderson Jr., grew up in the Philadelphia area and played three seasons at Duke.
Check the pro numbers:
Terry Davis played in 480 NBA games, 1989-2001, scoring 3,061 points and snaring 2,887 rebounds.
In 559 games, 2011-present, Ed Davis has 3,692 points and 3,638 rebounds – and counting. He figures to resign with the Portland Trailblazers next season or go elsewhere.
He remains one of the NBA's best rebounders per minute.
Gerald Henderson Sr. played in 871 NBA games, 1979-94, scoring 7,773 points, passing for 3,141 assists and earning three championship rings.
Gerald Jr., in 535 games, has 5,987 points and 1,716 rebounds. Most recently with Philadelphia, the 30-year-old missed this season following hip surgery but is likely to land elsewhere for 2018-19.
And that's not all.
Paul Pressey (George Wythe High, University of Tulsa) was a two-time NBA All-Defensive pick credited for inventing "point forward" position.]]
Pressey's younger son, Phil, grew up in Dallas, starred at the University of Missouri and was in the NBA parts of 2013 through 2016.  
Richmond has produced its share of NBA players – in pairs, no less.