Free Press Endorsements 2018
11/1/2018, 6 a.m.
He has worked for greater broadband access that will help all communities in the district, pushed for federal investigations into unequal discipline and greater equity in funding for urban school districts, including Richmond, and for better federal oversight into problematic and unsafe Section 8 housing communities.
He continues to support the Affordable Care Act and to block any efforts to cut Social Security and the Medicare and Medicaid health care programs.
Rep. McEachin also serves as a member of the vital House Armed Services Committee, an important committee given Virginia's critical role in our nation's defense with Naval Station Norfolk, the hub of the U.S. Navy's Atlantic Fleet, and the army's installation at Fort Lee, home of the combined arms support command.
Having Rep. McEachin represent Virginia's interests on both the Armed Services and the House Committee on Natural Resources is important for our region and our state.
We believe Rep. McEachin should continue his important work in Washington on behalf of our community. We support his re-election.

Democrat Abigail Spanberger
for 7th Congressional District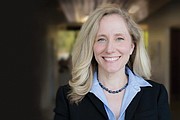 We are impressed by Ms. Spanberger's reasoned approach to decision-making and governance and her unflappable countenance, which we believe is tied to her experience as a former CIA operative and U.S. Postal Service inspector. Both should stand her in good stead in replacing Republican Rep. Dave Brat in the U.S. House of Representatives.
She supports the Affordable Care Act and its coverage of pre-existing conditions and wants to help stabilize the nation's health care market, in part, by offering a Medicare X public option for health insurance.
Ms. Spanberger is opposed to President Trump's tax cuts because of the Republicans' desire to slash Medicare and Social Security to achieve them.
She believes there should be greater disclosure in terms of campaign finance contributions and that it should be illegal for foreign governments and entities to put money into U.S. campaigns. She has accepted no corporate or PAC donations in her first run for public office.
She also believes that if Congress fails to pass a budget, members of the House and Senate should not be paid.
She supports women's health care rights, including their right to choose an abortion, and tougher laws controlling guns.
We believe Ms. Spanberger would better represent residents of Metro Richmond and the 7th Congressional District in Washington.

Cheryl L. Burke
for Richmond's 7th District School Board seat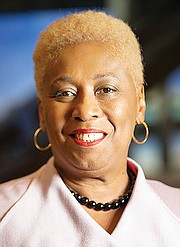 The Free Press also endorses Cheryl L. Burke in the Richmond School Board's 7th District contest.
We have talked with and examined the views of the three candidates vying to represent the 7th District through 2020. We believe Ms. Burke is the best person to represent the district at this time.
Her background in education and her long experience in Richmond Public Schools, including 19 years as a school principal until her retirement in 2013, give her the knowledge to help boost the effectiveness of a relatively new board that is lacking in those areas.
While she assures that she and the board are not there to micromanage new Superintendent Jason Kamras, Ms. Burke believes the board should hold the new superintendent and his administration accountable for the priorities developed under the strategic plan. That includes boosting the attendance, graduation and student achievement rates for Richmond Public Schools students, getting the school system's financial house in order and sticking to a plan to replace and/or refurbish the city's aged schools.
We believe Ms. Burke has the skills needed to successfully lead our school system through the many turbulent issues that currently rock it.
We are encouraged by the energy and vision of Bryce L. Robertson and the organizing abilities and spirit of Gary S. Broderick, who also are vying for the seat. We hope they will remain committed to helping RPS and the 24,000 students who depend on the system for their education.
We urge our readers to go to the polls on Tuesday, Nov. 6, and vote.
Elections have consequences. Make your voice heard.