Hopes for an African-American governor dashed at the ballot box in 2 states
By Reginald Stuart | 11/8/2018, 6 a.m.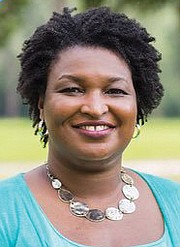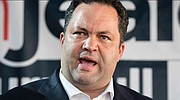 Highly energized contests in Florida, Georgia and Maryland in which African-Americans were candidates for governor drew thousands of voters to the polls, but not enough votes for any of the three to claim victory.
Progressive Democrat and Tallahassee Mayor Andrew Gillum lost by a razor-thin 50,000-vote margin to former Florida GOP Congressman Ron DeSantis. More than 8 million votes were cast in the contest.
In a passionate concession speech last Tuesday night, Mr. Gillum said while he had lost the contest, "I'm not going anywhere." He urged his followers not to "bask in sorrow and defeat" and to show up the next day ready to continue pursuing the progressive social agenda pushed by his campaign.
In the hotly contested Georgia gubernatorial contest, Democrat Stacey Abrams, a Spelman College graduate, attorney and former state legislator, refused to concede the election to GOP candidate Brian Kemp, Georgia's secretary of state.
According to the latest reports, Mr. Kemp won 50.3 percent of the vote to Ms. Abrams' 48.7 percent. The difference between the two was about 62,880 votes.
The contest has stirred major controversy, with many progressive political activists asserting that Mr. Kemp championed efforts to impede voting by Georgia's poor and African-American residents.
Georgia NAACP executive committee member Larry Lockey of Waycross, Ga., said, "There were lots of complaints coming out about a lot of delays."
Ms. Abrams said Wednesday morning that thousands of votes being challenged by the state registrar might include enough that had been cast for her to force a runoff election in early December. She called them "voices waiting to be heard."
A challenge to the state's election report Tuesday night could delay a final, official determination of the winner for several weeks.
In Maryland, Democrat Ben Jealous, the former national NAACP executive director, was handily defeated by incumbent Gov. Larry Hogan, a moderate Republican and former Howard County executive who had strong support from black Democrats.
Gov. Hogan, who has long distanced himself from President Trump, avoided using fiery, racially tinged oratory in his campaign. Unlike Mr. Kemp in Georgia and Mr. DeSantis in Florida, Gov. Hogan did not ask President Trump for his support or to stump for him during the campaign.
In Florida and Georgia, President Trump's campaign appearances added a spark in rallying GOP voters to turn out at the polls.
Gov. Hogan won nearly 40 percent of the African-American vote, which strongly backed Democrats in other contests in Maryland.
Mr. Jealous, who has only shallow roots in Maryland and no local or state government experience in the state, constantly wrestled during the campaign with the challenge of not being a Marylander.
"It (the outcome of the Maryland governor's race) was what I had expected, not what I had hoped," said 28 year-old Martin Mitchell, a Bowie State University graduate who volunteered with get-out-the-vote efforts during the fall.
Mr. Mitchell echoed others in noting that turnout among African-American voters was not as great as he had hoped.
"This was a very hot midterm" election season, Mr. Mitchell said. "Trump pushes people to the polls."