'Justice for Jabo' picks up steam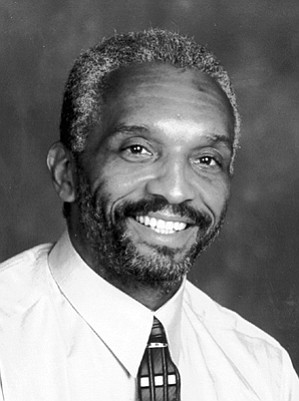 A project called "Justice for Jabo" is underway to restore a long-ago honor to former Virginia Commonwealth University basketball star Charles "Jabo" Wilkins.
Mr. Wilkins died Oct. 12 at age 70 in Greenville, N.C.
Wearing the No. 40 jersey, Mr. Wilkins was a prolific scorer and rebounder for the Rams during the program's infancy from 1968 through 1971. The 6-foot-3 forward averaged 23.8 points and 13.5 rebounds during his career, both No. 1 for all time among the Rams.
He was inducted into the VCU Athletics Hall of Fame in 1996.
The goal of "Justice for Jabo" is to have his jersey number retired and hung from the Siegel Center rafters along with other Rams luminaries.  
If successful, this would mark the second time Mr. Wilkins' No. 40 jersey has been retired. It was retired originally on Feb. 22, 1971, prior to his final home game at VCU's Franklin Street Gymnasium against Virginia Union University.
An article by the late local sportswriter Harold Pearson published in the Feb. 23, 1971, daily newspaper confirms this. 
"Prior to last night's VCU-Virginia Union game, it was announced that VCU would retire Jabo Wilkins' No. 40 at the end of the season," the article stated.
The Rams' season ended a few nights later at Old Dominion University.
On that big night against VUU, Mr. Wilkins went out in grand style, scoring 40 points and matching his number, in a Rams victory. The VCU coach at the time was Chuck Noe, although Wilkins was recruited and signed by former Coach Benny Dees.
For years, an exhibit honoring Mr. Wilkins was on display in the Franklin Street Gym trophy case that included the framed jersey, a photo and Mr. Wilkins' statistical bio.
At some point, the exhibit was lost and apparently forgotten, and Mr. Wilkins' No. 40 became available to other VCU players. It has since been worn by Sherron Mills, Sam Faulk, Kevin Moore and, most recently, by walk-on Emerson Burk.
Mr. Wilkins was too easygoing to stir the pot and push for the retired number issue himself. So his old friends and former teammates now are doing it for him.
A native Richmonder, Mr. Wilkins was a member of the Maggie L. Walker High School Class of 1966. He played one season at Fayetteville State University prior to transferring to VCU.
"Justice for Jabo" has drawn the support of many former Rams, including Don Ross, Gerald Henderson, Jesse Dark, Bernard Harris and Chip Noe, along with numerous friends and admirers.
The decision is now in the hands of VCU Athletics, primarily Athletic Director Ed McLaughlin.
In reply to a Free Press query, VCU Athletics officials said, "We're looking into it. We want to make sure we have our rich history and tradition accurately displayed and recognized."