Charles 'Jabo' Wilkins, trailblazing player for the VCU Rams, dies at 70
10/18/2018, 6 a.m.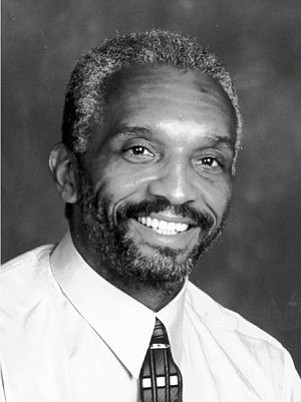 In Virginia Commonwealth University's storied basketball history, few players shined brighter than Richmond native Charles "Jabo" Wilkins.
A trailblazing hero for the Rams from 1968 to 1971, Mr. Wilkins died of brain cancer Friday, Oct. 12, 2018, in Greenville, N.C., at age 70.
Mr. Wilkins' death was announced Monday by VCU officials.
A funeral service is scheduled for 3 p.m. Saturday, Oct. 20, at Paradise Outreach Ministry in Greenville.
A slender 6-foot-3 forward with phenomenal jumping ability and plenty of charisma, Mr. Wilkins was among VCU's first African-American players, along with Charles McLeod from Matoaca High School and Don Ross from Armstrong High School.
He helped propel Rams basketball from obscurity to NCAA Division I status. He posted career averages of 23.8 points and 13.5 rebounds per game, both No. 1 for all time among the Rams.
He scored 45 points against West Liberty in 1968 and 40 points against Virginia Union University in 1971 in his final home game at the Franklin Street Gymnasium.
Mr. Wilkins' 1,716 career points — fourth on VCU's career list — were accumulated in just three seasons. The alumnus of Richmond's Maggie L. Walker High School played one season at Fayetteville State University before transferring to VCU, where he played two seasons under Coach Benny Dees and his senior year under Coach Chuck Noe.
He grew up on Idlewood Avenue, just west of the VCU campus. He started a pipeline from Maggie L. Walker to VCU that also included Jesse Dark, Cornell Jones and Richard Jones. 
Mr. Wilkins was inducted into the VCU Athletics Hall of Fame in 1996.
For years, VCU's older fans have pushed for his jersey number — 40 — to be retired and hung from the rafters at the Siegel Center.