VCU silent on questions about 'Jabo' Wilkins' retired jersey and number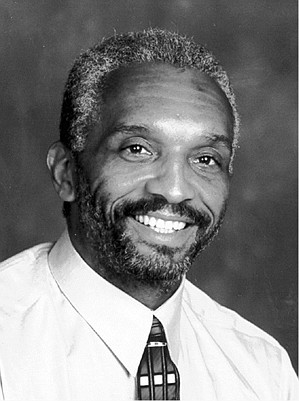 Silence.
That's the response from Virginia Commonwealth University to several Free Press inquiries on what happened to the formal recognition for one of its greatest basketball players, the late Charles "Jabo" Wilkins.
While the jerseys of five other players hang from the rafters above the Rams' home court at the Siegel
Center, Mr. Wilkins' jersey is conspicuously absent even though his No. 40 jersey was retired and put on display 48 years ago as the result of his still-unmatched basketball achievements.
University officials, including President Michael Rao; Pam D. Lepley, vice president for university relations; and Chris Kowalczyk, assistant athletic director for athletic communications, have not responded to questions about what is perceived as a snub to the memory of Mr. Wilkins, who died of cancer in October 2018 at age 70.
VCU's Athletic Department issued a comment in November 2018: "We're looking into it." Queries since then have been ignored.
Among the first African-American athletes to represent VCU, Mr. Wilkins set the career and single season marks for scoring average and rebounds, and no one since has come close to equaling his statistics. During the 1969-70 season, he averaged 27.8 points and collected 16.6 rebounds per game, astonishing for any college player even today.
The Maggie L. Walker High School graduate played one season at Fayetteville State University before transferring to VCU, where he became a dominant player for the fledgling Rams basketball team.
He was such a force that the university announced before the start of his final home game that it was retiring his No. 40 at the end of the 1970-71 season. The retirement was conducted by Chuck Noe, then VCU's head coach and athletic director. That decision is recorded in an article published Feb. 23, 1971, in the Richmond daily newspaper.
Mr. Wilkins set his scoring and rebounding records in playing 72 total games for the Rams during the 1968-69, 1969-70 and 1970-71 seasons, and he capped his stellar career by scoring 40 points in VCU's 81-76 win over Virginia Union University that wrapped up his career.
Mr. Wilkins was inducted into the VCU Athletic Hall of Fame in 1996. His No. 40 jersey was kept on display through at least the 1970s above the Rams' former home court in the Franklin Street Gymnasium. But the jersey never made the move to the Siegel Center when it opened in 1999.
While other VCU players went on to play in the NBA, including three of Mr. Wilkins' teammates, Jesse Dark, Bernard Harris and Greg McDougald, Mr. Wilkins did not. He built a commercial cleaning business in Greenville, N.C., where he lived out his life.
In the years since Mr. Wilkins played, VCU has retired the jerseys — though apparently not the numbers — of Eric Maynor, No. 3; Calvin Duncan, No. 5; Bradford Burgess, No. 20; Gerald Henderson Sr., No. 22; and Kendrick Warren, No. 23.
In addition to Mr. Wilkins'No. 40 jersey not being posted in the Siegel Center, VCU has allowed at least four other players to wear the number after Mr. Wilkins.
A project called "Justice for Jabo," which was begun after Mr. Wilkins' death, has drawn the support of many former Rams, along with friends and supporters of Mr. Wilkins.