Legendary baseball slugger Willie McCovey dies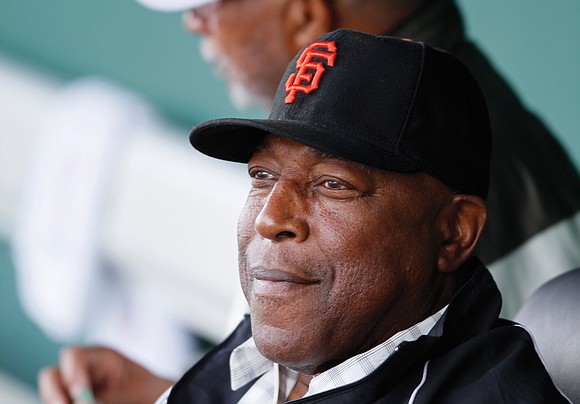 Willie McCovey, who was among the most respected and feared sluggers in baseball history, died Wednesday, Oct. 31, 2018, at Stanford Hospital in Palo Alto, Calif.
Mr. McCovey was 80.
The 6-foot-4, left-handed first baseman known as "Stretch" played most of his career with the San Francisco Giants, often batting behind Willie Mays in the lineup.
His glistening statistics included 521 home runs (including a record 231 at the Giants' Candlestick Park), 1,555 runs batted in and 18 grand slams.
He was a six-time National League All-Star, the 1959 Rookie of the Year and the Most Valuable Player in 1969.
Mr. McCovey was just 19 when he debuted with the Giants in 1959. In his first Major League game, Mr. McCovey went 4-for-4 off Philadelphia ace Robin Roberts. He was just warming up.
A native of Mobile, Ala., Mr. McCovey led the National League in home runs three times and twice in RBIs. He was inducted into the Baseball Hall of Fame in 1986.
Pitchers dreaded facing Mr. McCovey. Hall of Fame hurler Bob Gibson called him "the scariest hitter in baseball." Rarely seeing a fat pitch, he was walked 137 times in 1970, the most in the NL.
Following his retirement, Mr. McCovey served 18 years as a senior adviser to the Giants. He attended Giants games at AT&T Park right up to the end of this past season.
Although Mr. McCovey never played at AT&T Park, his greatness in Giants lore is very apparent. A 9-foot, bronze statue of Mr. McCovey was erected in 2003 just behind the right field wall on a walkway.
The portion of the San Francisco Bay just beyond the walkway is known affectionately as "McCovey Cove," where fans in boats and kayaks gather with the hope of catching a ball slugged over the wall.