Radford University stuns Notre Dame in basketball upset
Fred Jeter | 11/21/2018, 6 a.m.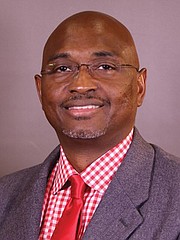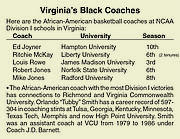 A coaching staff with Richmond ties has pulled off the upset of the season in college basketball.
Clearly falling under the "shocking" column, Radford University stunned the University of Notre Dame — and the world of college hoops — Nov. 14 in South Bend, Ind.
The 63-60 victory by the Radford Highlanders was David vs. Goliath in shorts and squeaky sneakers. Radford plays in the obscurity of the mid-major Big South Conference, while Notre Dame, one of the biggest names in all of college sports, plays basketball in the storied Atlantic Coast Conference.
Notre Dame has been to 35 NCAA tournaments, 17 times reaching the Sweet 16 and seven times making the Elite 8.
By contrast, Radford has been to the NCAA Tournament on just three occasions, each time as No. 16, the last seed, and each time losing to a No. 1 seed team.
Still, the Highlanders weren't backing down last week in their high-profile contest against basketball royalty.
"The guys came out with the right mentality. We fought hard on the defensive end," Radford Coach Mike Jones, who is now in his eighth season with the Highlanders, said in his postgame news conference "It's a huge accomplishment for them."
The 53-year-old Jones is one of only five African-American head coaches at Virginia's 13 NCAA Division I programs.
Nationally, about 22.3 percent of the Division I coaching positions are held by African-Americans. That includes teams in the historically black MEAC and SWAC conferences.
According to the Institute for Diversity and Ethics in Sport at the University of Central Florida, the percentage of black coaches peaked in 2006 at 25.2 percent.
Coach Jones is a familiar face around Richmond. He is a former assistant coach at both the University of Richmond under Coach John Beilein from 2000 to 2002 and Virginia Commonwealth University under Coach Shaka Smart from 2009 to 2011.
At Radford, Coach Jones' assistants include Ron Jirsa, a former VCU assistant coach under Coach J.D. Barnett in the 1980s, and David Boyden, a former Hermitage High School star.
Matchups like Radford at Notre Dame are commonly referred to as "buy games." By that, the visiting team receives a financial guarantee with no promise of a return home game. Sometimes this backfires.
Under Coach Jones, Radford University hoops' stock has been rising. The Highlanders won the Big South Tournament last year and posted an NCAA First Four victory over University of Long Island-Brooklyn. Then, as a No. 16 seed, Radford lost 87-61 to Villanova, the No. 1 seed and eventual national champion.
Radford was 23-13 a season ago, with Coach Jones being named Big South Coach of the Year.
He hails from a hoops family.
Coach Jones' father, Jimmy Jones, was a six-time ABA All-Star who played in Richmond against the Virginia Squires, many times with New Orleans, Memphis and Utah. Jimmy Jones also later played with the NBA Washington Bullets, now the Washington Wizards.
Coach Jones starred in basketball at Harvard University and may be among the few college coaches with a degree in zoology.
The upset of Notre Dame, before a crowd of 5,988 at Purcell Pavilion, was achieved with star Radford guard Carlik Jones, no relation, suffering a game suspension.
Caleb Tanner from Floyd High School, just 25 miles southeast of Radford in Southwest Virginia, led the Radford attack with 20 points, including six 3-pointers.
Radford was founded in 1910 as the State Normal and Industrial School for Women. It was a primarily a women's teaching and nursing school until the late 1960s. Currently, 59 percent of Radford's students are female.