Advocate aims to change RPS culture through Restorative Practices program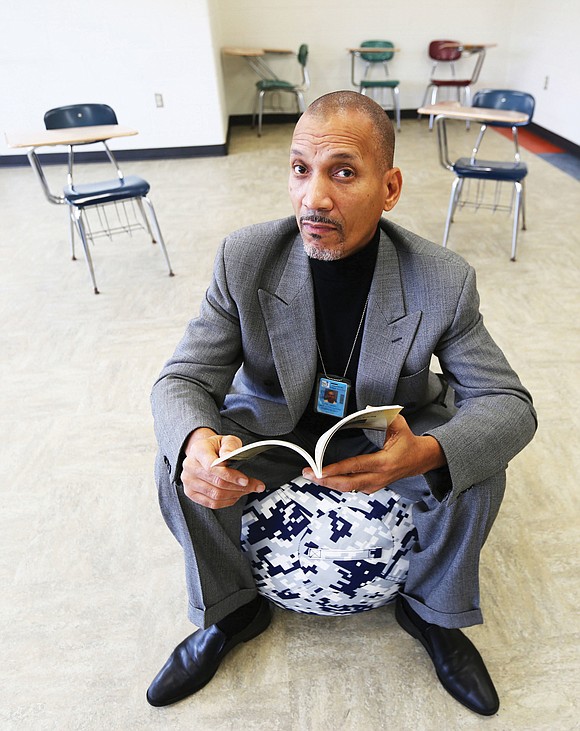 "Ram's work is directly connected to RPS strategic priorities around safe, loving and nurturing schools," Mr. Hughes said. "He is the person that will bring restorative justice to RPS and will help our teachers and administrators adopt a trauma-informed lens when dealing with students."
This concept is not new to Dr. Bhagat.
As in many urban school districts in the nation, officials said violence is a daily part of their home lives and the neighborhood environment for many of the 24,000 students in Richmond Public Schools.
"Trauma and toxic stress, poor nutrition and other health indicators have a direct impact on learning," Dr. Bhagat said. "It is biological, emotional, spiritual and definitely physical. What we are going to do in RPS is to create a culture of safe and nurturing schools, a culture of healthy relationships" and teachers and staff who are responsive and sensitive.
These shifts in climate and culture are keys for improving academic performance while eliminating school-to-prison pipeline, officials said.
The pilot program also will rely on community connections. Already in place are partnerships with Greater Richmond S.C.A.N., whose mission is to prevent and treat child abuse and neglect; Child Savers, which offers mental health services and tries to establish positive bonds between children and parents; and the Robins Foundation, which is funding the Richmond Resiliency Project that is designed to help students and teachers in East End schools to overcome the impact of childhood trauma.
Technical support will come from Virginia Commonwealth University's School of Education and Eastern Mennonite University's Center for Justice and Peace Building, Dr. Bhagat said.
Also helping is Initiatives of Change, a diverse network of people with an 80-year track record of peace building, conflict transformation and forging partnerships across divides of race, class, religion and politics.
"They will be helping me in terms of project management," Dr. Bhagat added.
As a measure of success, RPS will look at how the restorative justice programs impact school culture and climate in terms of student attendance and suspensions. During the 2017-18 school year, nearly 5,000 RPS students missed 18 or more days from school and a collective more than 31,000 days of suspensions.
Mr. Kamras summed up the importance of having new manager of School Climate and Culture Strategy: "We needed someone who is a leader with a strong network in this work. Dr. Bhagat wakes up every morning with his life's mission of making the Richmond Restorative Justice Project live and breathe in our system."