Chicago verdict raises hopes of greater police accountability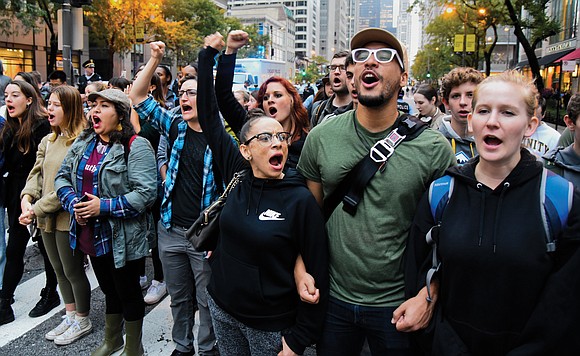 A rare scene in the American justice system unfolded last week in a Chicago courthouse. A white officer stood before a mostly white jury and was convicted of killing an African-American teenager.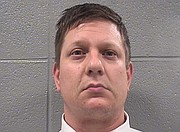 It was the second such verdict nationally in two months. Former Chicago Police Officer Jason Van Dyke's conviction for second degree murder and multiple counts of aggravated battery for fatally shooting 17-year-old Laquan McDonald 16 times came on Oct. 5, two months after a Texas officer was convicted in the killing of 15-year-old Jordan Edwards, an unarmed African-American.

The pair of guilty verdicts could signal a shift in momentum after years of delayed arrests, non-indictments and not guilty verdicts. Activists and advocates say that their efforts, along with the ubiquity of cellphone camera evidence, could be changing the power balance between police and African-American communities.
"We're starting to see some verdicts that are in line with justice," said Rashad Robinson, executive director of Color of Change, a civil rights group that has supported electing reform-minded district attorneys in cities such as Chicago and Philadelphia. "No verdict is going to bring Laquan back or change the way he was taken from his family, friends or community. But being able to start sending a message to law enforcement that they are not above the law is important.'"
It was not an outcome some expected despite evidence, including a video, of Laquan's shooting. It is extremely rare for police officers to be tried and convicted of murder for shootings that occur while they were on duty.
Before the conviction last week, only six non-federal police officers had been convicted of murder in such cases — and four of those were overturned — since 2005, according to data compiled by criminologist and Bowling Green State University Professor Phil Stinson.
Several cases in the past few years — including the police-involved deaths of Michael Brown in Ferguson, Mo.; Eric Garner in New York; Tamir Rice in Cleveland; and Freddie Gray in Baltimore — have ended in disappointment for many in the African-American community, as white officers went unpunished in these deaths.
Black Lives Matter built momentum from that outrage after 18-year-old Mr. Brown, who was unarmed, was fatally shot by a white Ferguson police officer in August 2013. Fueled by social media and nightly street protests, thousands of young people pressed for change in how police deal with black communities.
Protests spread around the country when other African-Americans were killed by police. They demanded arrests, indictments, convictions and police reform. The Justice Department investigated multiple police departments and found patterns of racial discrimination.
The McDonald case fueled a racially charged atmosphere in Chicago, and city officials anticipated violence if the verdict had gone the other way. Police officers lined the streets and activists converged downtown in anticipation of the verdict.
"If jurors would not convict a police officer who shot a man ... 16 times, when that man was not threatening the officer in any way, when would they convict?" asked Paul Butler, a Georgetown University law professor and former federal prosecutor. "The concern was that it was a very real possibility, based on the way these cases usually go. If the jurors hadn't convicted Van Dyke, it would have been an outrage, but it would have been a familiar outrage."