VUU to face formidable Bowie State at Hovey Field
Fred Jeter | 10/18/2018, 6 a.m.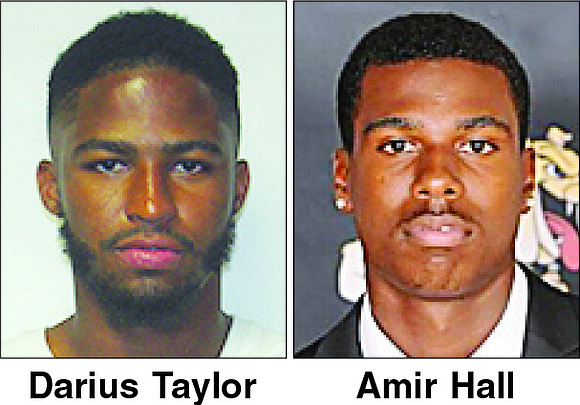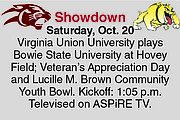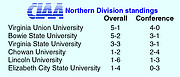 Virginia Union University sits alone in first place in the CIAA Northern Division, but staying there won't be easy.
The Panthers are atop a slippery perch.
Bowie State University, with quarterback extraordinaire Amir Hall, is heading toward Hovey Field for a game this Saturday, Oct. 20, with winning on its mind.
Saturday's televised 1:05 p.m. kickoff will have major implications for the CIAA Northern Division and overall conference championships, and also for the NCAA Division II playoffs.
With a road victory on Lombardy Street, the Bowie State Bulldogs would wrestle away the No. 1 spot from VUU. Also, Bowie State will be the prohibitive favorite during the final two weeks of the season in its games against Lincoln University of Pennsylvania and Elizabeth City State University.
Both Bowie State and the VUU Panthers feel a stiff wind at their backs.
With its "Taylor Terrors" sparking the offense, the Panthers are coming off a solid 48-38 victory at Chowan University, the same Chowan that upset Bowie State the week before.
VUU sophomore running back Tabyus Taylor punctured Chowan's defense for 177 yards rushing — 99 yards by halftime — and four touchdowns on 29 carries, spoiling the host team's homecoming.
For the season, the 250-pound powerhouse from Hopewell has rushing 876 yards with 15 touchdowns. Taylor leads the CIAA in both touchdowns and rushing and is among the NCAA Division II national leaders.
Tabyus Taylor, with 15 rushing touchdowns, is chasing VUU's all-time leader, Andre Braxton with 26 touchdowns set in 2003.
The Panthers travel effectively via air, too. Quarterback Darius Taylor completed 16 of 23 passes for 224 yards and two touchdowns, both to Jewiston Dawkins who turned four catches into 119 yards.
In winning four straight games, VUU has outscored its opponents 217-76 under first-year Coach Alvin Parker.
Both VUU's record and the Taylors' statistics might beam ever brighter if not for the Sept. 15 game against Johnson C. Smith University that was canceled because of Hurricane Florence.
Johnson C. Smith is 1-4, while being outscored 168-92 points. VUU would be an overwhelming favorite if the game were to be rescheduled.
While VUU boasts a balanced offense, Bowie State's attack mostly revolves around quarterback Hall, the reigning Black College Football Player of the Year. Statistically, the 6-foot-4 senior from Upper Marlboro, Md., ranks with the top quarterbacks in CIAA history.
For the season, Hall leads the CIAA by a wide margin, with 331 yards passing per game and 17 touchdowns.
For his career, Hall has passed for 9,522 yards and 88 touchdowns. He is one touchdown toss behind the all-time CIAA leader, Earl Harvey, who threw 89 touchdowns for North Carolina Central University in the mid-1980s.
The VUU secondary will be hard pressed to prevent Hall from re-writing the record book at Hovey Field.
Absent from Hall's record is a CIAA title on his résumé. In fact, Bowie State has won the CIAA title only once — in 1989 — and that was later erased because of a rules violation.
If the Bulldogs are to win the CIAA title this fall, they will have to defeat a VUU program that also is suffering a long title drought. The Panthers' last CIAA title was in 2001.