Senate challenger Corey Stewart believes voters want him to speak his mind
Reginald Stuart | 10/25/2018, 6 a.m.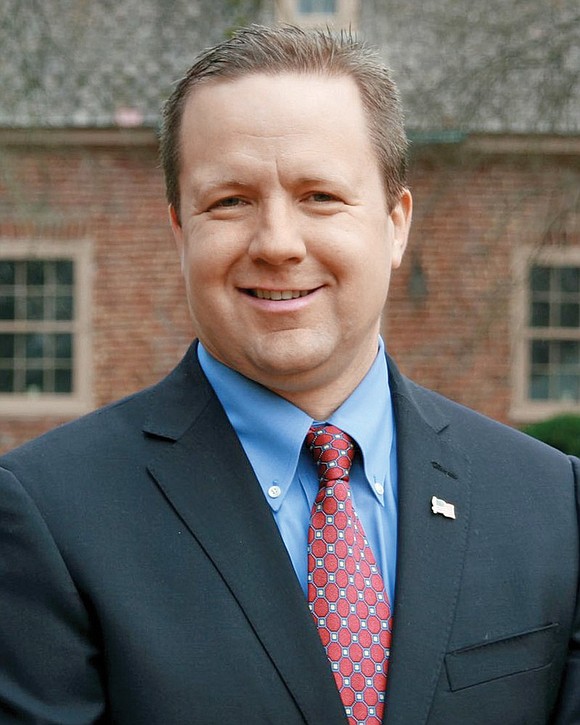 Corey Stewart was a young dock worker in his Great Lakes hometown of Duluth, Minn., when he almost lost his life in an accident readying to sail the waters once tread by the legendary ship the SS Edmund Fitzgerald.
That summer job on the docks helped Mr. Stewart earn enough money to help pay for the cost of college, making him the first generation of his family to attend college and earn a degree.
The 50-year-old Republican later attended William Mitchell College of Law in St. Paul, Minn., and practices as an international trade attorney in Northern Virginia, where he also is in his fourth term as chairman of the Prince William County Board of Supervisors.
He feels he has what it takes to unseat incumbent Democrat Tim Kaine for the U.S. Senate.

Recent polls show that Mr. Stewart trails Sen. Kaine. Yet, pollsters admit they are scrambling with uncertainty and trying to determine daily who's up and who's down in voter thinking. It's a roller coaster ride federal lawmakers in Washington and President Trump have created for undecided voters in Virginia and elsewhere.
President Trump has "done a lot of things for the country, whether people like him or not," said Mr. Stewart, who proudly backs the president and his agenda, from shuffling the deck on international trade agreements to building a costly wall between the United States and Mexico to curb illegal immigration.

Of his often offensive political rhetoric, Mr. Stewart said he finds people he meets "like to hear" his oratory. "They want to know where you stand," he said. "I am a blunt person."
He traces that characteristic to his childhood when an older brother told him he could become president.
"The average person appreciates the fact that I speak my mind," he said.
Mr. Stewart, who represents a conservative Northern Virginia suburb that is 55 percent minority, has been insistent in supporting President Trump's opposition to any leniency in allowing undocumented immigrants in the country, with a focus on Spanish-speaking Mexicans.
He also adamantly opposes the removal of Confederate monuments from public places in Richmond, Charlottesville and other Virginia cities.
He and Sen. Kaine are unapologetic political opposites, which appears to give voters a clear choice at the polls on Nov. 6.
Mr. Stewart, who has trailed Sen. Kaine in fundraising and collection of influential endorsements since the campaign began, noted he may not have raised as much money as Sen. Kaine, but his money is coming from Virginia donors, rather than out-of-state sources.
He also touts the support he has from Asian-Americans in Prince William County, adding he has visited a mosque almost weekly in the final stages of his campaign to reinforce Muslim-American support.
Mr. Stewart said he differs from President Trump on several fronts, among them the travel ban against people from several largely Muslim nations. He said the ban was too hastily put together and impacts employers in Prince William County.
He also takes issue with President Trump's opposition to pay raises for federal employees, asserting that federal workers "are being used as political football" by President Trump and others wrestling over federal spending.
Those concerns are mostly muted, however, by Mr. Stewart's regular political blasts, including those during campaign debates with Sen. Kaine. During each debate, Mr. Stewart reasserted that controversial Confederate monuments should be left alone and that all undocumented aliens should be deported immediately.
"People who know me know I'm far from being a racist," Mr. Stewart said. "I'm just standing up for what I believe is right."