VUL looking to grow
9/13/2018, 6 a.m.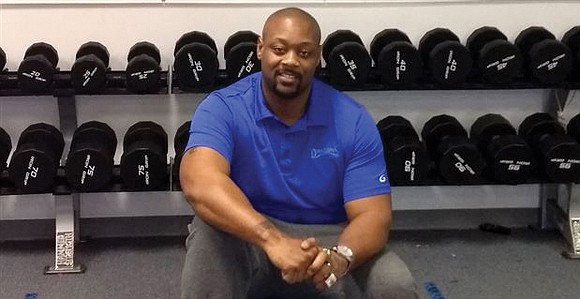 Virginia University of Lynchburg has a new football coach but an old problem — trying to succeed against far more established programs.
Well-traveled Bobby Rome is the latest to coach a Dragons squad that is loosely affiliated with the National Christian College Athletic Association, or NCCAA.
Early returns are sketchy for the HBCU formerly known as Virginia Seminary.
VUL opened the football season Aug. 26 with a 30-28 victory over Louisburg College, a two-year college in North Carolina. Then reality struck in the form of a 79-16 beating last Saturday at Bethune-Cookman University in Daytona Beach, Fla. The score was 58-9 at halftime.
Bethune-Cookman gathered 606 yards total offense while scoring its most points since 1925.
Coach Rome, 32, starred at Granby High School in Norfolk and, from 2006 to 2009, as a bruising fullback at the University of North Carolina. He had short NFL tryouts with Green Bay, Pittsburgh and Kansas City.
His football path took a turn in 2013 when he began a two-year stint as coach with the Far Eastern Federal University Wild Pandas in Vladivostok, Russia.
Last season, Rome coached the UNC club team.
A CIAA member from 1921 to 1954, VUL revived football in 2011. Revered Coach Willard Bailey was summoned to re-start the program from scratch and did a commendable job. Bailey's Dragons were a combined 8-19 in 2011, 2012 and 2013 despite serious financial limitations.
A series of coaches have followed with few victories to show for their efforts. Last year's team was 0-8 while being outscored by more than 300 points.
This year's 11-game schedule offers little breathing room. VUL is playing four Football Championship Subdivision schools — Bethune-Cookman, Charleston Southern, Hampton and Delaware State universities.
Scheduling higher classified NCAA schools does offer the lure of financial guarantees.
Six of VUL's 11 opponents are HBCUs, but none are from the CIAA. VUL's clear goal is to gain traditional conference alignment. The CIAA, its long ago partner, might be the best bet, although no formal proposal has been made.
The NCAA Division II Southern Intercollegiate Athletic Conference would be another option. VUL has two SIAC schools — Benedict College and Allen University — on its current slate. VUL has no NCCAA schools on its schedule.
The Dragons are no strangers to lengthy bus rides. The only remaining home game is Saturday, Sept. 22, at Lynchburg City Stadium against Brevard College of North Carolina.
Strangely, Virginia has five football-playing HBCUs under four different athletic organizations. Virginia Union and Virginia State universities play in the CIAA, Norfolk State in MEAC, Hampton in the Big South Conference and VUL in the NCCAA.
Follow the Dragons
Aug. 26 – Louisburg, N.C.  (won 30-28)
Sept. 8 – Bethune-Cookman University, Fla. (lost 79-16)
Sept. 16 – at Newberry College, S.C.
Sept. 22 – Brevard College, N.C.
Sept. 29 – at Fort Valley State University, Ga.
Oct. 6 – at Benedict College, S.C.
Oct. 13 – at Charleston Southern University, S.C.
Oct. 20 – at Carson-Newman University, Tenn.
Oct. 27 – at Hampton University
Nov. 10 – at Allen University, S.C.
Nov. 17 – at Delaware State University