Kenneth L. Prince Sr., businessman, dies at 78
9/27/2018, 6 a.m.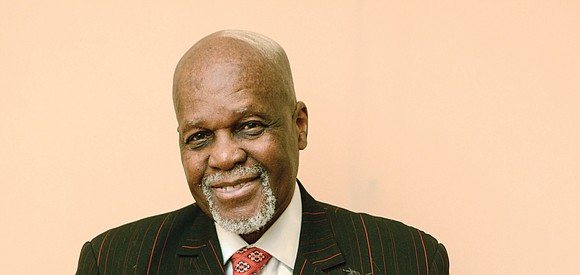 "Work, work and more work. Man don't work, man don't eat. "
That was the mantra Kenneth Lee Prince Sr. lived by, said his family.
Seeking to emulate his hard-working parents, the longtime Henrico County resident never seemed to rest.
A man of multiple nicknames, including "KenneLee," "Pa Pete," "Fred Sanford" and "Prince," he operated a commercial cleaning and yard work company in the Richmond area for 35 years, along with a series of retail shops in and around Downtown that offered gifts, odds and ends and new and antique items.
Fittingly, Mr. Prince was working mowing a friend's grass when he died on Friday, Sept. 15, 2018, said his daughter, Kiana P. Jackson.
"He had a heart condition and the family had asked him to stop," she said. "But he still went to work. He had cut some of the grass and apparently had gone to his truck to rest a bit. A neighbor found him slumped over the steering wheel."
Mr. Prince was 78.
A celebration of his life was held Saturday, Sept. 22, at Abundant Life Church of Christ, where he sang in the choir and was active in various ministries, ranging from the maintenance of the building and grounds to community outreach and couples counseling. He was buried in Oakwood Cemetery.
Bettie D. Cheatham Prince, his wife of 55 years and a retired federal government employee and administrator for Abundant Life Church, said her husband employed dozens of people over the years.
"My husband ran businesses that created jobs for family and friends. During the service, people who had worked for him were asked to stand and at least 50 people did," said Mrs. Prince, a Richmond native.
The cleaning business is now in the hands of Mr. Prince's apprentice and godchild, Joel Esson, his daughter said.
"My dad was a man of faith who never met a stranger. He treated everyone like family," said Ms. Jackson. "He would offer help to anyone. If they needed anything, he would try to provide. Along with work, he sought to show love to people."
He also readily forgave others. His family quoted him as saying, "Remember, we all have some mess that only God can clean up, so let's continue to love each other through the mess because no one is perfect."
Born in Columbia, S.C., Mr. Prince grew up in Washington. He began working at age 9 as a paperboy and stocking shelves at a grocery store. After high school, he worked for a time as a private detective and then took a government job. He also worked at night for an office cleaning service, which he ended up managing, his wife said.
As related in a Free Press "Love Stories" feature for Valentine's Day 2018, the couple met at a Washington church service while she was attending a business school in the District of Columbia. He gave her a ride home and that led to a whirlwind courtship and their marriage in November 1962.
The family moved to the Richmond area in 1975 to be closer to Mrs. Prince's family, although Mr. Prince continued to commute to Washington to work for eight more years.
Mrs. Prince said he retired around 1983 from his government position, bought a truck and started Cleaning Connections, seeking commercial contracts and yard service work.
With his wife's help, he also operated a series of retail shops along the Main Street corridor, including Stop Shop, Creatively Yours Heart Shoppe, PRINCEple Concepts & Treasures and Prince and the Pauper in the 1980s and 1990s.
From a large family himself, Mr. Prince and his wife created their own large family of 12 children, including a son, Kresean Prince, who preceded him in death.
In addition to his wife and daughter, survivors include four other daughters, Denean P. Moore, Karen Prince, Michele Prince and Trinika P. Harley; six sons, Carlos Buskey, Antonio Holmes, Darryl Prince, Kenneth Prince Jr., Kevin Prince and Kirk Prince; four sisters, Ruth Alford, Teresa Roane, Clara D. Shields and Dorothy Simmons; three brothers, Allen Prince, Charles Prince and Eugene Prince; 30 grandchildren; and 21 great-grandchildren.