Kenneth A. Merritt Sr., who helped Maggie L. Walker High win 1971 state championship, dies at 66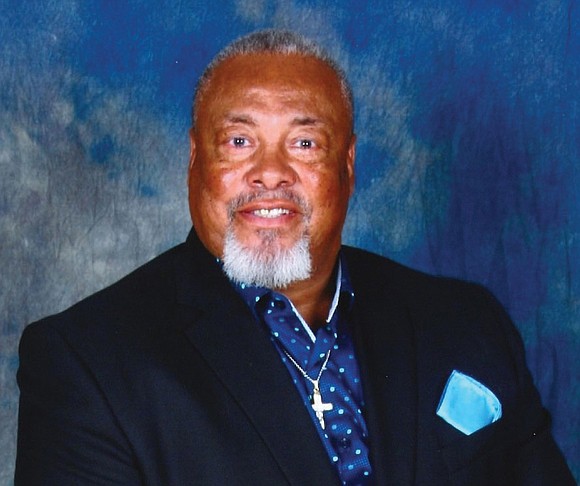 Kenneth Archie Merritt Sr., the point guard who helped Maggie L. Walker High School to the State Group AAA state basketball championship in 1971, died Wednesday, May 15, 2019.
The 66-year-old Mr. Merritt, who died of coronary artery disease, was remembered by family and friends during a funeral service Saturday, May 25, at Bethlehem Baptist on Fairmount Avenue in Church Hill.
The 1971 Maggie Walker championship team, which included state Player of the Year Richard Jones, defeated R.E. Lee High School of Staunton 80-63 in the final at University Hall in Charlottesville. The team, coached by Pierce Callaham, finished the season 21-3.
It was the first state championship for a predominantly black high school since the Virginia Interscholastic Association merged with the all-white Virginia High School League in the late 1960s.
Mr. Merritt met his wife to be, Livanna Carol Merritt, at a basketball game when he was playing for Richmond's Graves Middle School and she was a student at Randolph Middle School in the city.
"I'll never forget," Mrs. Merritt said last week. "I saw that bald head come out on the floor and I said to myself, 'I'm going to make that bald head mine.' And we were together for 53 years."
Mr. Merritt was a sensational ball-handler who keyed the Green Dragons' fast-breaking style of play. He succeeded with skill rather than height.
"I'm just 5-foot-5 myself and Kenneth wasn't much taller than me," Mrs. Merritt said.
Instead of accepting offers to play college basketball, Mr. Merritt joined the Army after high school and was stationed for a while in Germany. After he was honorably discharged in 1977, he joined the U.S. Postal Service, where he worked for 21 years.
Mr. Merritt also devoted his time to coaching youth sports, including basketball at John F. Kennedy High School and Bethlehem Baptist Church.
He was predeceased by his son, Kenneth A. Merritt Jr.
In addition to his wife, Mr. Merritt is survived by two daughters, Kennethia Merritt and Uvonda Brooks; four sons, Kennard Merritt, Kendrick Merritt, Kendall Merritt and Eric Thomas; three sisters, Jacqueline Sutton, Iris Merritt and Clara Epps; 17 grandchildren and 10 great-grandchildren.