Longtime coach Marvin Bridges succumbs at 65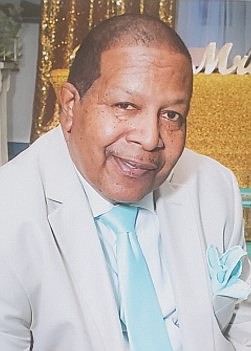 Marvin Bridges, a longtime football and basketball coach in Richmond on the youth and high school levels, died Monday, June 8, 2020. He was 65.
Mr. Bridges served as football coach at John Marshall High School from 2005 to 2013, posting several winning seasons. His 2011 squad went 7-3 and in 2012 his Justices were 6-4.
Before that, Mr. Bridges coached for many years at Hotchkiss Field in Highland Park. His teams won numerous city championships in both football and basketball.
After leaving his coaching position at John Marshall, Mr. Bridges served as an assistant football coach for Atlee High School in Hanover County and Lloyd C. Bird High School.
A student at both Maggie L. Walker and Huguenot high schools, Mr. Bridges, who was known as "Coach B," worked most of his adult life at Reynolds Metals Co. He and his wife, Columbia, owned A Touch of Class Event Hall in Henrico County.
In addition to his wife, Mr. Bridges is survived by two daughters, Jennifer Bridges and Latesha Thompson; three sons, Marvin Bridges Jr. and DeMario Bridges Sr., and Ronson Gig- getts; his mother, Mary Elizabeth Bridges; several grandchildren; one great-granddaughter; and five sisters.
A funeral was held Saturday, June 13, at Wilson & Associates' Funeral Service's East Chapel, followed by burial in Oakwood Cemetery.