Talk about Nat Turner's Bible Oct. 2
9/27/2018, 6 a.m.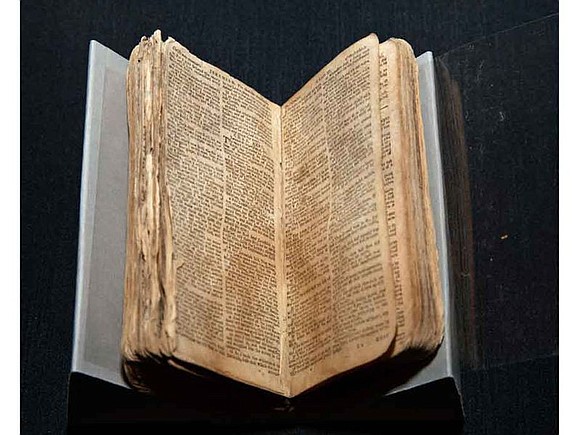 Mark Person, whose family donated Nat Turner's Bible to the National Museum of African American History and Culture in Washington, will talk about his family's ownership of the artifact and its importance to the nation at 7 p.m. Tuesday, Oct. 2, at the Tuckahoe Area Library in Henrico County, 1901 Starling Drive.
His talk, "Nat Turner's Bible: History, Heritage and Healing," is free and open to the public.
A graduate of George Wythe High School in Richmond, Mr. Person is a descendant of the family in Southampton County that owned Mr. Turner, an enslaved man who led a rebellion of free and enslaved African-Americans in the county in August 1831.
About 60 white people were killed during the two-day revolt, which resulted in a backlash of white militias and mobs killing about 120 African-Americans.

Mr. Turner, who was found and captured in woods more than two months later, was hanged and dismembered, according to published reports, to discourage future rebellions by enslaved people.
The Bible has been on display at the museum since its opening Sept. 24, 2016.
Details: Tuckahoe Area Library, www.henricolibrary.org/locations/tuckahoe or (804) 501-1910.