VUU Day Sept. 30 at Second Liberty Baptist Church
9/27/2018, 6 a.m.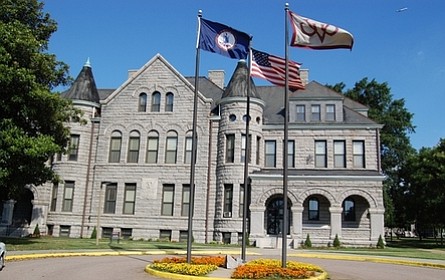 Second Liberty Baptist Church in the New Kent County community of Quinton will hold Virginia Union University Day on Sunday, Sept. 30.
Dr. Corey D.B. Walker, dean of VUU's Samuel DeWitt Proctor School of Theology, will preach at the 10 a.m. worship service, while the VUU Chamber Singers, directed by Dr. Willis Barnett, will perform at 3 p.m.
The church, located at 8140 George W. Watkins Road in Quinton, was founded in 1866 and has a close bond with the university. Seven of the church's 11 pastors during its 152-year history were educated and/or taught at VUU.
Its current pastor, the Rev. Sean T. Young, a New Kent County native who has led the church since August 2015, earned a master's of divinity from VUU in 2011. His undergraduate degree is from Morehouse College in Atlanta.
The VUU Day event also is designed to raise money for the VUU scholarship fund.
Details: www.secondlibertybaptist.church or (804) 932-4245.