Retired educator, florist Sylvia Richardson dies at 76
4/5/2019, 6 a.m.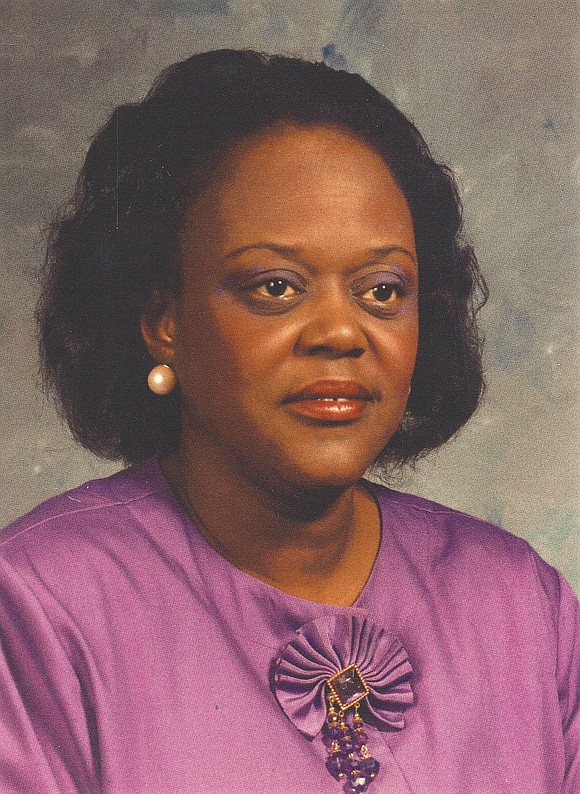 Sylvia D. Richardson loved the color purple.
And the bubbly woman who brimmed with enthusiasm infused that color into her dual roles as an educator and a florist.
During her tenure as principal of Bellevue Elementary School, Mrs. Richardson turned the historic building in Church Hill into a purple palace. She had the school's entry door, hallways, classroom walls and building floors painted her favorite color.
Purple also was the color of the house on the corner of Brookland Park Boulevard and Edgewood Avenue from which she operated a floral business, Bouquets by Sylvia, for nearly 25 years.
"Purple was her chosen color because the color signifies royalty, and that was how Sylvia carried herself and also how she treated everyone with whom she came into contact," Adeline Clarke, a longtime friend, wrote in a tribute.

Mrs. Richardson died Monday, March 18, 2019, of complications from a fall at her residence, her family said. She was 76.
Family and friends celebrated her life at Wesley Memorial United Methodist Church on Tuesday, March 26.
Born Sylvia Juanita Duncan in Cheraw, S.C., she came to Richmond to teach after graduating from Bennett College. In a career that spanned 37 years, she rose through the ranks to curriculum specialist and then principal, first at Bellevue Elementary, until an uproar over the alleged clustering of white students arose, and then at Maymont Elementary. She retired from Maymont Elementary in 2001.
Her passion for flowers and decorating led her to open her florist shop around 1990, where she earned customer gratitude for creating "stunning, whimsical flower arrangements," Ms. Clarke said.
The shop allowed Mrs. Richardson to "display her talent for arranging flowers and creating bouquets, centerpieces, door wreaths and wall decorations. She was so gifted," Mrs. Clarke continued.
During the Christmas season, Ms. Richardson was "renowned for her talent for her holiday creations," Mrs. Clarke said. "She could turn an ordinary room into an ornate, breathtaking space."
Mrs. Richardson closed the shop following the 2014 death of her husband, attorney Willie J. Richardson Jr.
Survivors include her son, Timothy A. Richardson, and her sister, Essie Horton.