Tim Reid to debut new clothing line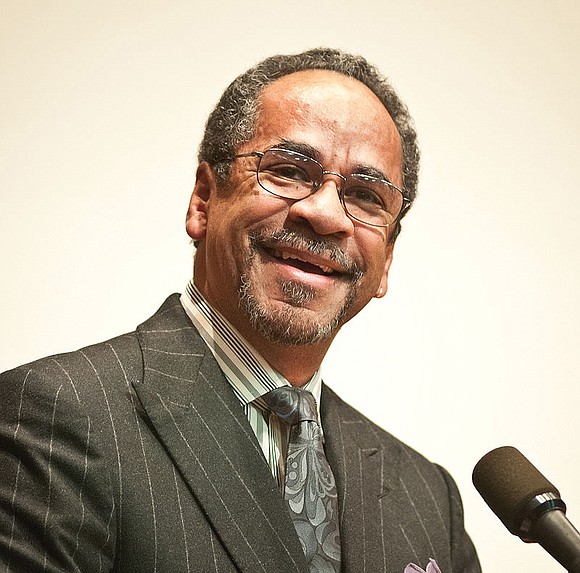 Actor, director and film producer Tim Reid is expanding into fashion design.
The talented Norfolk native and Richmond resident will feature a limited look at his men's clothing collection at the 4th Annual Legacy Media Institute Spring Fashion Showcase 5 to 7 p.m. Saturday, April 27, at RVA Event Space, 1 E. 4th St. in Manchester in South Side.
"The collection is for men who have decided that they are not going to sit home, retire and wait to die," Mr. Reid said in a Free Press interview this week. "My designs have my style, swag and mojo. I want men to awaken their mojo and live their lives."
Founder of Tim Reid Productions and the Legacy Media Institute, Mr. Reid has made extensive trips to African nations and has been inspired by designers from the black diaspora. His men's line, which he will be working on this year, infuses some of his personal style and feeling about fashion and puts it in a small collection.
Saturday's fashion showcase also will feature the work of international and regional designers who will fill the runway with an eclectic mix of colorful styles and fashions. Mr. Reid's wife, actress and designer Daphne Maxwell Reid, will show clothes from her newest collection as well.
Among the designers confirmed for Saturday's show are Ethiopia's Letwa Linnetta Gooden and Salome, who has emceed the event for the past three years, and Panama's Jean Quijano and Elizabeth Techane of Toronto.
"This is cultural fashion show, a reflection of the African diaspora that has a certain spirit and passion unlike anything else in the world," Mr. Reid said. People of African descent "have been involved with the style and origins of art and fashion in other parts of the world from the beginning."
Mr. Reid knows the impact Ethiopia has on the fashion world.

"Ethiopia is the fastest growing economy on the African continent … and their culture and fashion industry is affecting the world with their styles, colors, music, clothes and food," Mr. Reid said.
Regional designers from New York, Washington and Virginia also will be showcased, including Malcolm Staples, Bernard L. Moore, Victor Hou, Helen Asrat and Lenny White.
The event is a fundraiser for Mr. Reid's nonprofit Legacy Media Institute that brings together film and television professionals, actors and men and women pursuing a career in the entertainment industry to produce documentaries and films.
"We are working with talented filmmakers from around the world — Nigeria, Cuba, Trinidad, England and Panama," Mr. Reid said.
The institute, which is now 12 years old, has expanded to include master classes in Nigeria, Ethiopia, Cuba and in England, where Mr. Reid works with black British filmmakers at the British Film Institute.
"We are working with emerging filmmakers who are beginning to change the culture and view of their respective countries and environment," Mr. Reid said.
Tickets are $40 and available on www.eventbrite.com.