National Night Out Tuesday, Aug. 6
Ronald E. Carrington | 8/2/2019, 6 a.m. | Updated on 8/5/2019, 11:13 a.m.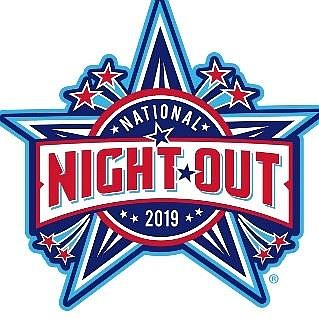 Community groups across the city are gearing up for the 36th Annual National Night Out on Tuesday, Aug. 6.
The event, which is observed across the country, is designed to promote safe neighborhoods while building police-community partnerships, relationships among neighbors and crime awareness programs such as neighborhood community watch groups.
The Richmond Police Department will hold an early kickoff event 10 a.m. to 1 p.m. Saturday, Aug. 3, at the Walmart Supercenter, 2410 Sheila Lane in South Side.
Officers and first responders will provide crime prevention materials. Interactive displays, raffles and giveaways also will be featured.
During National Night Out next Tuesday, neighborhoods are hosting block parties, cookouts and other festive events with visits by police officers and emergency personnel, safety demonstrations, exhibits and vendors.
Richmond Police officials ask that residents register their events by Friday, Aug. 2, at www.richmondgov.com/Police/ NationalNightOut.aspx.
Among the National Night Out events:
New Life For Youth, 2501 Turner Road, will have free hot dogs and hamburgers, face painting and a bounce house for kids, a community services fair; 6:30 to 8:30 p.m.
Neighborhood Housing Services of Richmond will hold a Back-to-School Drive in conjunction with its National Night Out event 6 to 9 p.m. at Pollard Park, 900 Brookland Park Blvd. The event features host Diamond T, performances by MC Ruff, Twin of Legends and Semi World, line dancing with Felisha, a bounce house, free food and free haircuts and backpacks for youths. Participants are asked to bring school supplies for 800 backpacks it plans to provide later to city students.
Six Points Innovation Center, 3001 Meadowbridge Road, will have music, games, food, dancing and a talent show at its event from 5 to 9 p.m. It also will have on display its interactive project on city planning and community assessment for the Highland Park neighborhood, as well as information on Richmond Public Schools rezoning and listening booths and conversations about changes in the Highland Park neighborhood.
For a list of events, go to www.richmondgov.com/Police/documents/2019NNOEventListing.pdf.