New Virginia Majority to host People's Congress 2019 on Saturday
8/9/2019, 6 a.m.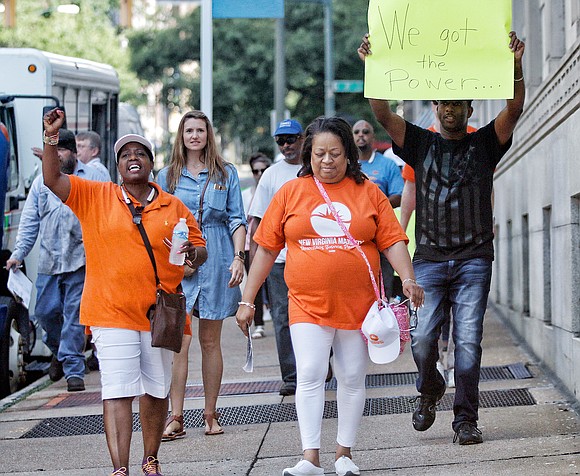 The New Virginia Majority is hosting its fifth annual People's Congress to discuss issues and strategize for progressive policies in 2019 and 2020.
The free event will be held 10 a.m. to 3 p.m. Saturday, Aug. 10, at the Greater Richmond Convention Center, 403 N. 3rd St. in Downtown.
The event will include a panel of elected leaders and sessions on a range of issues, including those considered priorities for the organization. Those include voter registration, affordable housing, economic justice, environmental justice and immigration.
Multicultural programming also will be featured during the event, including music and spoken word.
Free child care, translation services and lunch will be provided during the event.
Registration: www. newvirginiamajority.org/PeoplesCongress2019.