University health services bracing for ripple effect from mass shootings
Reginald Stuart | 8/16/2019, 6 a.m.
The back-to-school shopping spree in El Paso, Texas, was hundreds of miles from the Richmond area. So were the calm summer bar scene in Dayton, Ohio and the fun-filled garlic fair in Northern California. Yet, the impact of the dramatic turn of events at those gatherings rippled across Virginia in every neighborhood and home.
Those times of jubilation earlier this month instantly turned chaotic and miserable for many as young men went on separate senseless murder rampages in each city, killing more than 30 people and leaving several dozens wounded from gunfire and debris.
Like the chaos triggered by demonstrations that turned violent during a rally of white supremacists and neo-Nazis in Charlottesville two years ago this month, the American landscape was again left speechless by the senseless acts of lawlessness by a few.
This week, as area colleges and universities get ready to open their doors for the fall semester, many students are returning from their summer breaks more anxious than ever about their futures and life ahead. Institution leaders are anxious, too, as no clear-cut answer or action emerges to end the sporadic bursts of violence across the country.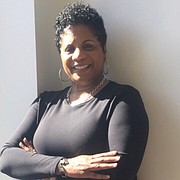 The recent shootings "will add another layer of trauma," said Dr. Vanessa Jenkins, director of the counseling department at Norfolk State University.
"A lot of our students come in with some trauma in their life," she said. Exposure to more trauma and violence "puts them (the students) on overload."
Like many peer institutions across Virginia, Norfolk State, which counts an alumna among the innocent people killed in the Dayton shooting spree, is readying its mental health counseling staff to be as alert and ready to help as possible, Dr. Jenkins said.
NSU's counseling center, staffed with four full-time therapists and one part-time counselor, assists students 24-hours a day, seven days a week, at no charge. Dr. Jenkins said the center can see about 95 students a month.
"Our country has experienced another senseless tragedy," said Dr. Darylnet Lyttle, director of the student health center at Virginia State University. "We're committed to meeting the needs of our students ... reaching out to the students who are vulnerable," said Dr. Lyttle, who leads a health care staff of 11.
Both VSU and NSU, state-supported institutions, have full-time mental health services for their students.
Dr. Lyttle, who has focused on student health services for some 26 years, echoed Dr. Jenkins and others in saying there is an increasing need for student mental health services and incidents like the ones this summer unfortunately don't help.
Virginia has gotten smarter and more positive in its attitude about mental health needs after the tragic death of the son of former state Sen. Creigh Deeds of Bath County, she said.
"We are at work to reduce the stigma" associated with mental health issues, she said. "We want to be proactive," she said, noting Virginia State's mental health services helped nearly 1,000 students in the last school year.
Virginia Union University, a private institution in Richmond, offers student assistance at its Henderson Health Services Clinic through a contract with the Capital Area Health Network. No information was available from school officials on how many students have received mental health services.