Dr. Martha C. Cook, longtime educator and former first lady of Ebenezer Baptist Church, dies at 82
8/23/2019, 6 a.m.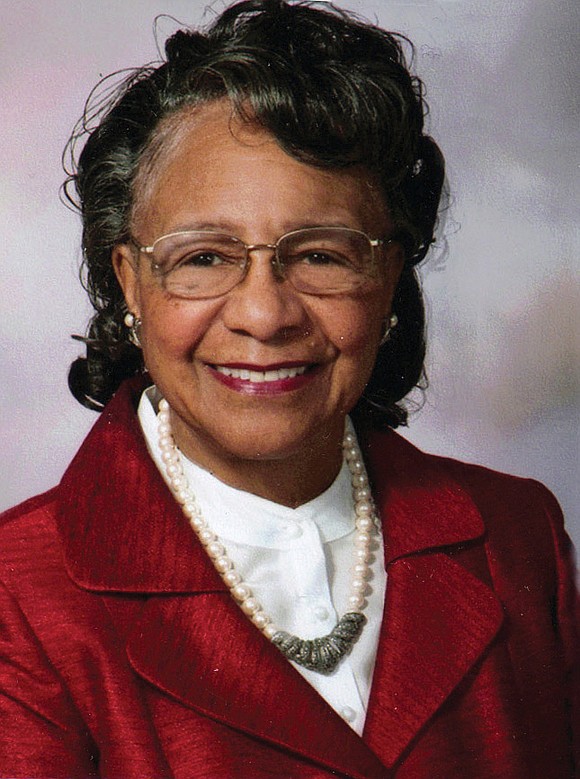 Dr. Martha Louise Charles Cook combined a love of science and education with her faith.
Dr. Cook taught the basics of biology to students in Richmond Public Schools and other school districts in a teaching career that spanned more than 35 years.
Meanwhile, Dr. Cook also was earning ministry degrees, becoming ordained and overseeing church growth and membership development at Ebenezer Baptist Church in Jackson Ward, where her husband, Dr. Wallace J. Cook, served as pastor for 40 years.
Her twin roles are being remembered following her death on Friday, Aug. 9, 2019. She was 82.
Family and friends celebrated her life during a funeral service on Saturday, Aug. 17, at Ebenezer Baptist Church.
Born in Lake Charles, La., Dr. Cook grew up in Mesa, Ariz. She began studying science at Arizona State University and completed her bachelor's degree at historically black Wiley College in Marshall, Texas.
She taught in public schools in Texas, Pennsylvania and Rhode Island before teaching in Richmond, where she spent the bulk of her career before retiring in 2001.
Dr. Cook was well respected as an educator. She was named John F. Kennedy High School's Teacher of the Year in 1998 and served as chair of the Science Department along with teaching biology classes.
After her husband was called to the pulpit at Ebenezer Baptist Church in 1971, she enrolled in the seminary at Virginia Union University, where she earned a master's and a doctorate in ministry.
At Ebenezer, she held a ministerial post in which she focused on pastoral care and innovative church-growth initiatives, her family said. The Cooks served at the church until their retirement in 2001.
The Cooks later served as interim co-pastors at Guildfield Baptist Church in Powhatan.
Along with her husband of 62 years, Dr. Cook's survivors include a daughter, Cheryl Louise Cook; two sons, Jeffery M. Cook and Jeryl M. Cook; a sister, Mardria Mae Williams of Tucson, Ariz; and a brother, Ronald J. Charles of Mesa, Ariz.