William M. 'Bill' Jones Jr., former Richmond corporate executive, dies at 88
8/23/2019, 6 a.m.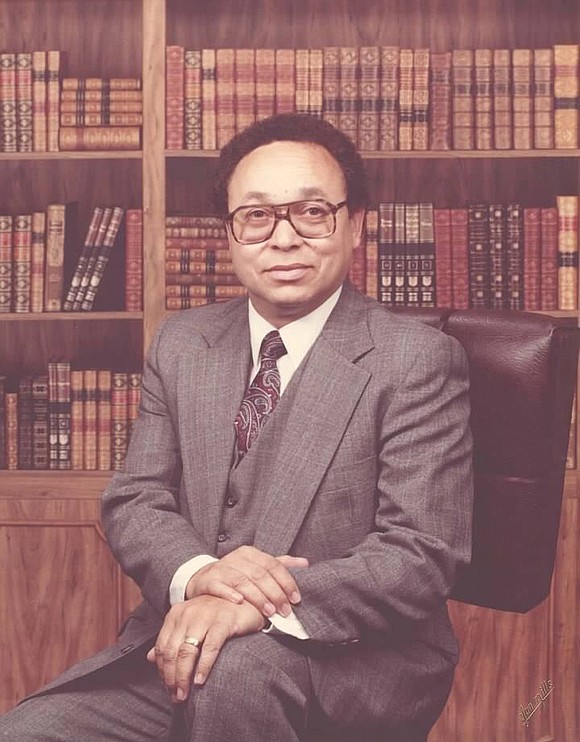 William M. "Bill" Jones Jr., who was the first African-American corporate manager and personnel development manager at Thalhimers in Richmond, died Saturday, July 27, 2019, in Dallas, where he and his family have lived for many years.
He was 88.
A native of Port Chester, N.Y., Mr. Jones moved with his family to Richmond, where he finished Armstrong High School at age 16 in 1947 and entered Virginia Union University, where he earned a bachelor's degree in chemistry in 1951.
After serving in the Korean War, he attended New York University, where he earned a graduate degree in advertising and business management. He started CJL Associates, an advertising and public relations business, in 1961 in Richmond and later, in 1969, joined Thalhimers as a corporate manager and personnel development manager.
After six years with Thalhimers, he joined Xerox in Richmond, later moving to Chicago and then Dallas with the company. He retired from Xerox in 1986.
Mr. Jones was active in the Dallas metro area with a variety of business and service organizations, including the Duncanville Rotary Club, the Dallas Alliance, the Dallas Black Chamber of Commerce, the Bishop College Board of Trustees, the Dallas County Community College District and the Dallas Child Guidance Clinic.
He also taught management classes at El Centro College in Dallas and for Dallas city employees from 2004 until 2011, when a diagnosis of Alzheimer's disease forced him back into retirement.
He was active with Phi Beta Sigma Fraternity. For many years, Mr. Jones and his wife, Roberta Anderson Jones, also supported the Outreach and Marketing ministries of Oak Cliff Bible Fellowship in Dallas.
He was predeceased by his sisters, Janet Jones Ballad, the 22nd international president of Alpha Kappa Alpha Sorority, and Holly Jones Kincaide.
In addition to his wife, survivors include his children, Shanan Jones and William Milton "Tré" Jones III, six grandchildren and two great-grandchildren.
His ashes will be interred in a family plot in Charles City County later this year.